"Please, God, let people come forward," Rich Meyer prayed as Will Graham gave the invitation to accept Jesus as Lord and Savior.
Rich had waited for this moment for more than a year. As co-chair of the Black Hills Paha Sapa Celebration finance committee, he knew that behind the lights, music and big screens, were countless hours of prayer and planning—and generous donations from churches, businesses and individuals all over Rapid City, South Dakota.
It didn't take Rich long to realize that he shouldn't have worried.
"Philippians 4:6 talks about not worrying about anything, but instead, praying about everything," he told Decision. "Well, lo and behold, people just started coming up immediately."
Rich, a native South Dakotan, had served the Rapid City community for 40 years—to the day—as an orthodontist, retiring just six months ago on June 11 at age 76.
"I never considered it a job," he said. "It was a total blessing."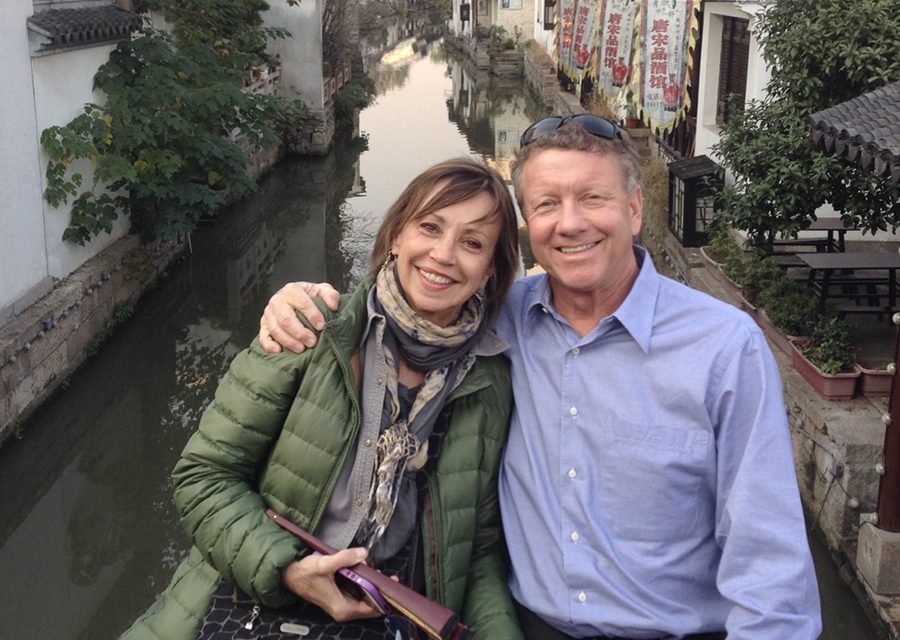 But the father of three and grandfather of six hadn't always viewed his life and career in terms of blessings.
At the age of 30, Rich was serving in Bavaria, Germany, as an orthodontist in the U.S. military. One weekend, his wife, Gayla, attended a women's retreat in Berchtesgaden, Germany, led by Kay Arthur, co-founder of Precept Ministries.
Gayla came back different, he said.
"She had a phenomenal experience there and had accepted the Lord."
Rich had grown up in the church, but it wasn't until he saw the transformation in Gayla that he recognized he was missing something in his life—a personal relationship with Jesus Christ.
"Because of her influence, I started to look at things differently, and it wasn't too much later that I made the same decision my wife did," Rich said.
Now when people ask about his faith journey, he proudly tells them: "My grandfather was born in Germany, and I was reborn in Germany."
And all these years later, back in South Dakota, Rich found that God was asking him to stretch his faith further.
When it was announced that the Billy Graham Evangelistic Association would be holding the Black Hills Paha Sapa Celebration with Will Graham in Rapid City during 2021, Rich was asked to lead the event's finance team.
He was reluctant.
"Nobody that I know of gets all that excited about being asked to be on a finance committee," he said. "And they really don't get excited about the 'asking.'"
In an effort to pass the baton, Rich asked Linn Evans, president and CEO of Black Hill Corporation and fellow congregant of Rimrock Church, if he would consider taking on the role.
Linn was also hesitant.
"I really wasn't sure about the time commitment," Linn said. "And I'm the type of guy people come to and ask to write checks. I don't typically do the asking."
But after a few hours of prayer, Linn agreed to participate—with one stipulation: that Rich would agree to co-chair the committee with him.
"That would be fine, as long as you're 51% and I'm 49%," Rich told Linn.
Linn wasn't unfamiliar with BGEA. In fact, his parents had volunteered as counselors for Billy Graham's 1970 Crusade in Knoxville, Tennessee.
"I remember walking into my parent's bedroom one Saturday morning, and my father was preparing for the event that evening," Linn said. "I asked him what he was doing, and he said, 'I'm studying this booklet. Do you want to learn something?'"
Under the guise of "practicing" to be a counselor, Linn's father shared the Gospel with him and led him to Christ at the age of 8. And that night, Linn had the privilege of watching thousands of others enter into the family of God.
Now 59 years old, a father of three and newly minted grandfather, Linn still believes that evangelism is an important part of the Lord's mission to bring people to Himself.
That's why he and Rich worked hard to build a finance committee that would enable the Gospel to go forth in Rapid City.
"We were very prayerful about the diversity of the team," Linn said. "We considered age, gender, experience, so we could touch as much of the community as possible."
And as the team of 15 began making fundraising calls, it became apparent that what Rich and Linn were most afraid of—the "asking" part—wasn't an issue.
"I'd describe the event and what we were doing, and before I could even do the ask, the person would stop me and say, 'Wow, how can I help? Can I contribute to this?'" Rich recalled.
Linn similarly didn't remember having to ask anyone for money.
"God was already working in their lives and their finances, and they were very willing to be generous," said -Linn. "We just had to be available and put things in place to make it easy for people to follow what God had already put on their hearts."
In addition to fundraising calls, the committee helped facilitate community activities, including a motorcycle ride with Will Graham.
"In hindsight, it was a fairly easy role," Linn admitted. "It created a lot of interesting and fun environments, and many of the funds came in from people that we didn't even know."
All in all, the committee ended up raising 120% of its goal.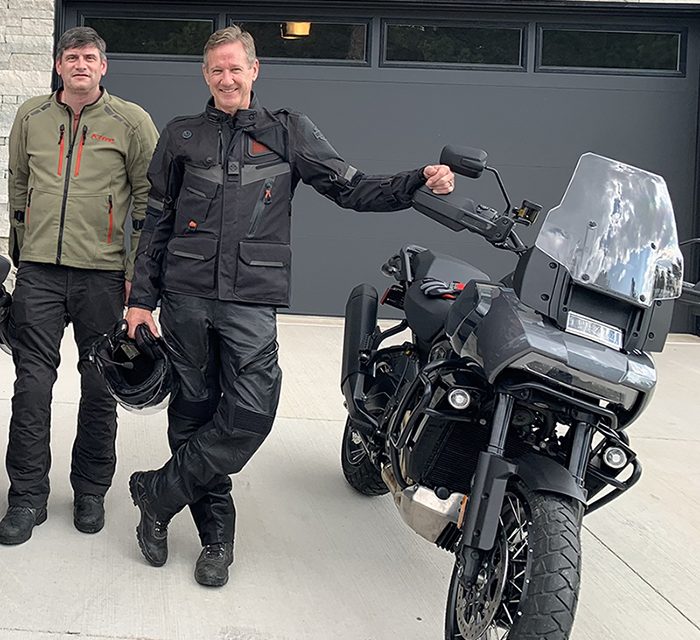 But it didn't end there, Rich said.
The members of the finance committee have already agreed to work together for future events in Rapid City.
"We have a team of people who enjoy one another, work well together, complement one another, and frankly make it easy for each other because of the different talents, skills and spiritual gifts they bring to the table," Linn explained. "A number of people on the committee have other passions and ministries they're engaged in, and we're excited to work together in those areas."
Rich and Linn are also excited to continue seeing the fruit of the Black Hills Paha Sapa Celebration in their city.
"This wasn't just a splash-in-the-pan event," Rich said. "Now is when follow-up occurs with those who made decisions for Christ, and that is about as important as anything."
Linn agreed. "I think we'll see a real change in Rapid City, and families and lives will be permanently changed for generations to come," he said. "God often does His work through people, so we need to make ourselves available. Oftentimes it requires us to make an adjustment, but if we're willing to make that adjustment and join Him, we'll experience Him in ways we could never imagine. I pray that our spiritual eyes and ears are open, because seeing Him at work and joining Him in that work, there's nothing better in life than that."