ABOVE: The first Amsterdam Conference for Itinerant Evangelists, 1983.
Though Billy Graham was best known for his worldwide Crusades, it may be that his greatest contribution to the cause of evangelism comes not from his own preaching but rather from his role in training, resourcing and launching thousands of other evangelists across the globe to serve the Master. These conferences would serve as catalysts for new and bold efforts in proclaiming the Gospel.
It all began in August 1960, when 33 Christian leaders from 12 countries gathered at Mr. Graham's invitation in Montreux, Switzerland. They left, Mr. Graham wrote later, with a fresh commitment to do what they could to promote the cause of evangelism.
Six years later, this time in Berlin, Germany, some 1,200 delegates from 100 countries met for the World Congress on Evangelism. Chairing this international event was Carl F.H. Henry, editor of Christianity Today, which Mr. Graham had founded in 1955. Mr. Graham was honorary chairman. The delegates discussed the basis of Biblical evangelism and strategized on the most effective methods to evangelize.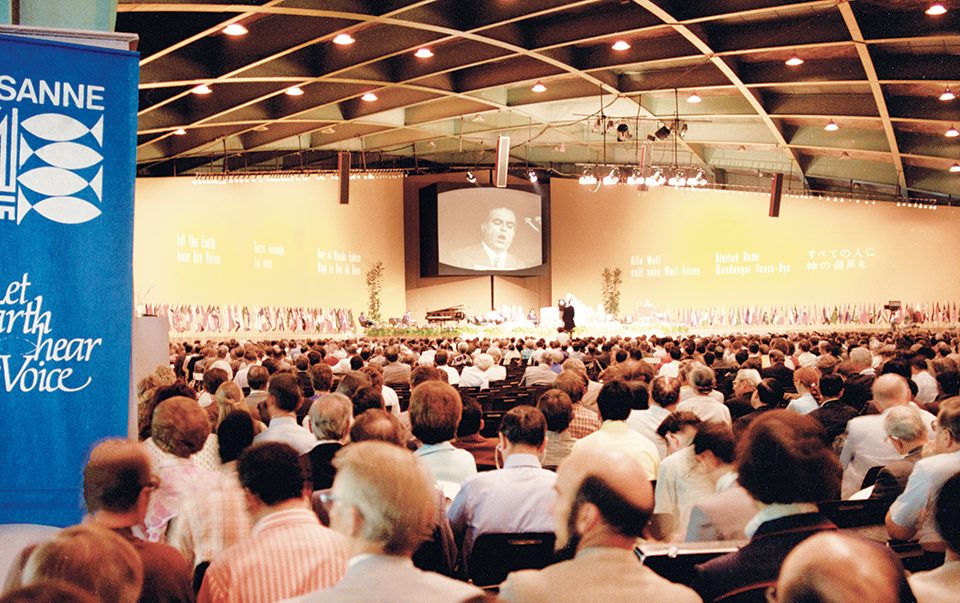 Next came Lausanne, Switzerland, in 1974. The theme was "Let the Earth Hear His Voice," and more than 4,000 people from 150 countries focused on how to take the Gospel of Jesus Christ to all people.
To combat the rising tide of theological liberalism, delegates forged a theology of evangelism. One declaration that was especially noteworthy dealt with the nature of evangelism: "To evangelize is to spread the Good News that Jesus Christ died for our sins and was raised from the dead according to the Scriptures, and that as the reigning Lord He now offers the forgiveness of sins and the liberating gift of the Spirit to all who repent and believe."
 The conference's impact was widespread. In Europe alone, more than 25 new evangelistic organizations or missions were established as a result of the Lausanne conference.
While the Congresses on Evangelism in Berlin and Lausanne trained people for all types of evangelism, Mr. Graham was particularly burdened to equip itinerant evangelists. To fulfill that vision, BGEA held four special Congresses over the next 17 years for men and women called by God specifically to traveling or preaching evangelism. These events brought together thousands of itinerant evangelists, most of whom toiled in obscurity to reach people with the Gospel.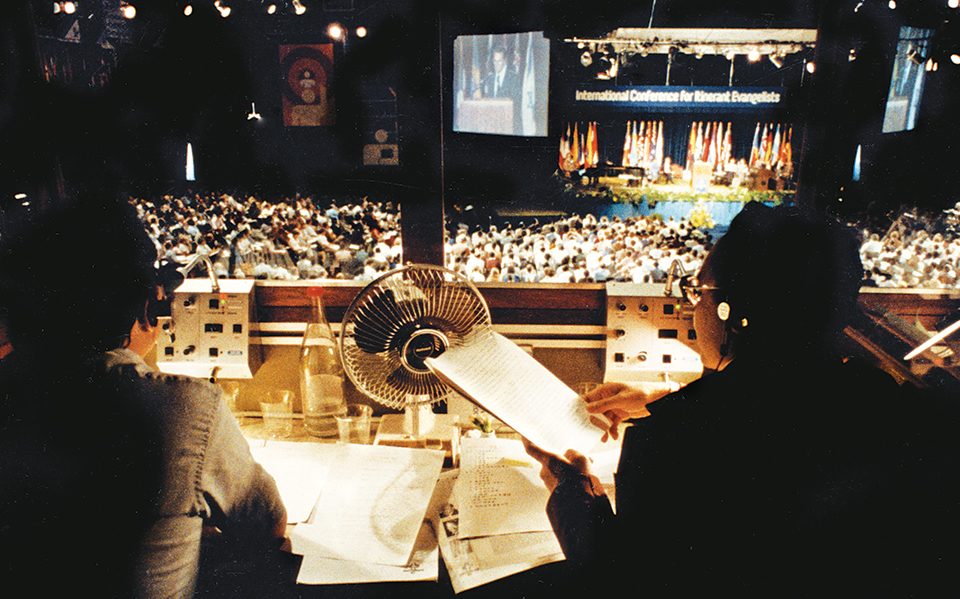 International Conferences for Itinerant Evangelists were held in Amsterdam, the Netherlands, and were known as Amsterdam '83 and Amsterdam '86. Between the two, more than 13,000 people attended. They left emboldened and prepared to go back to their respective countries and preach Jesus Christ and the message of repentance through faith in Him alone.
"These itinerant evangelists are the most important ambassadors and messengers on earth," Mr. Graham said at the conclusion of the 1983 congress. "They are a mighty army of proclaimers, energized by the power of the Spirit, spreading out across the world with a renewed vision to reach their own people for Christ."
A congress focusing on North America—the first of its kind—attracted participants from 49 states and nine Canadian provinces to Louisville, Ky., in 1994. The theme, "Proclaiming Christ to a Needy World," resonated in the hearts of some 2,500 evangelists and spouses.
Then came Amsterdam 2000. The nearly 11,000 participants pledged "to work so that all persons on earth may have an opportunity to hear the Gospel in a language they understand, near where they live …" Mr. Graham could not attend this meeting in person but spoke to the group via a video feed.
During a dinner event in 2010 celebrating BGEA's 60th anniversary, Mr. Graham watched a video highlighting his Crusade ministry. The next day, after reflecting on what he saw, Mr. Graham wrote to staff and pointed instead to all the evangelists who had attended the conferences and congresses—from Montreux to Amsterdam—and the lasting impact that they would have on the goal of world evangelization. He said: "From my perspective, these conferences encouraged and equipped pastors, church leaders and itinerant evangelists to propel the Gospel work forward with a primacy on evangelism. These are my greatest legacy."