ABOVE: Spiritually hungry Romanians lined streets and even scaled rooftops during Mr. Graham's seven-city, 11-day tour of the country in September 1985.
1980s Decade Highlights
God enabled Billy Graham to declare Christ as Lord in countries dominated by communism. What began in the previous two decades intensified in the 1980s, and though these meetings drew blistering criticism, Mr. Graham pressed forward, convinced God was leading. He was preaching in the home church of Cardinal Karol Wojtyla when the cardinal was in Rome and elected pope. In April 1988, after waiting their entire married life to visit Mrs. Graham's birthplace, Billy and Ruth traveled to China where Mr. Graham preached in several churches. Three months following the fall of the Communist bloc and the collapse of the Soviet Union, Mr. Graham held an evangelistic rally in Berlin at the very place where he had preached the Gospel some 30 years earlier as the city was about to be divided between East and West. Beginning in 1983, BGEA also held four Congresses on Evangelism over a period of 17 years for men and women called by God to itinerant evangelism.
God brought opportunities to Billy Graham and his Team in the 1980s that previously would have been impossible.
In May 1982 he traveled to Moscow, Russia, to be an observer and a speaker at an international peace conference sponsored by the Russian Orthodox Church. Because such conferences typically were showcases for Soviet propaganda, some people had counseled Mr. Graham not to go, thinking the communists simply wanted to use him for their own purposes.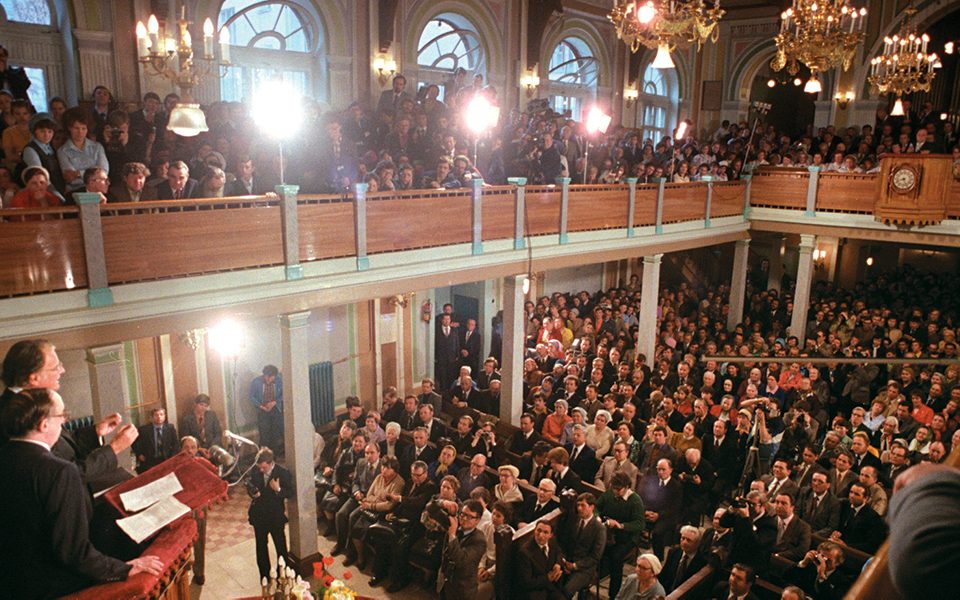 Mr. Graham struggled with whether or not to accept the invitation, but in the end he believed it was what God would have him do. "Perhaps the communists in the Soviet Union will try to use me," he told a friend, "but I'm also going to use them, to preach the Gospel."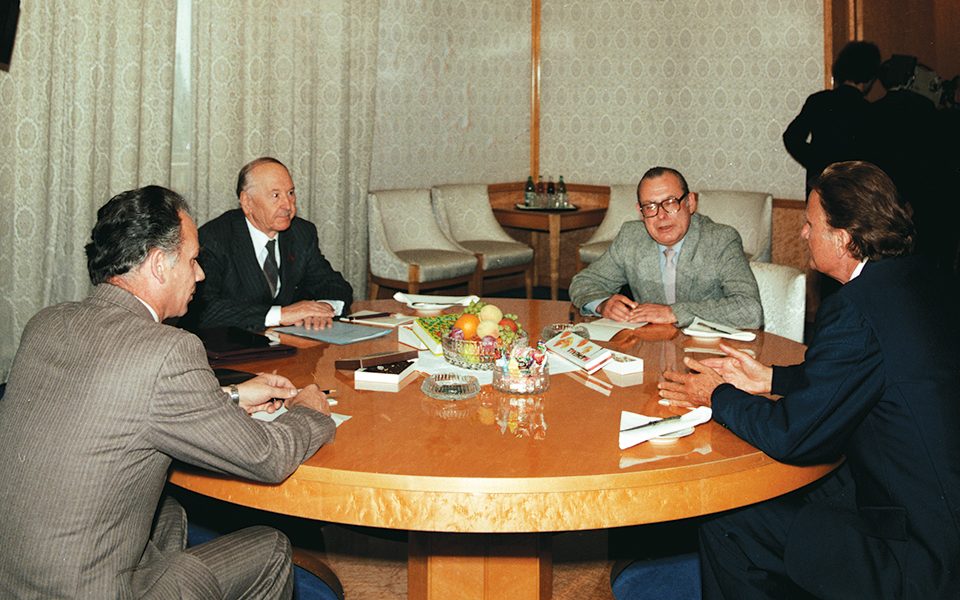 At the peace conference, he not only called for an end to the nuclear arms race, but he also called on the nations and their leaders to repent and turn to God. 
Later that year Mr. Graham preached in several cities in East Germany and Czechoslovakia. He returned to the Soviet Union in 1984, preached in Romania and Hungary in 1985, and spoke again in the Soviet Union in 1988.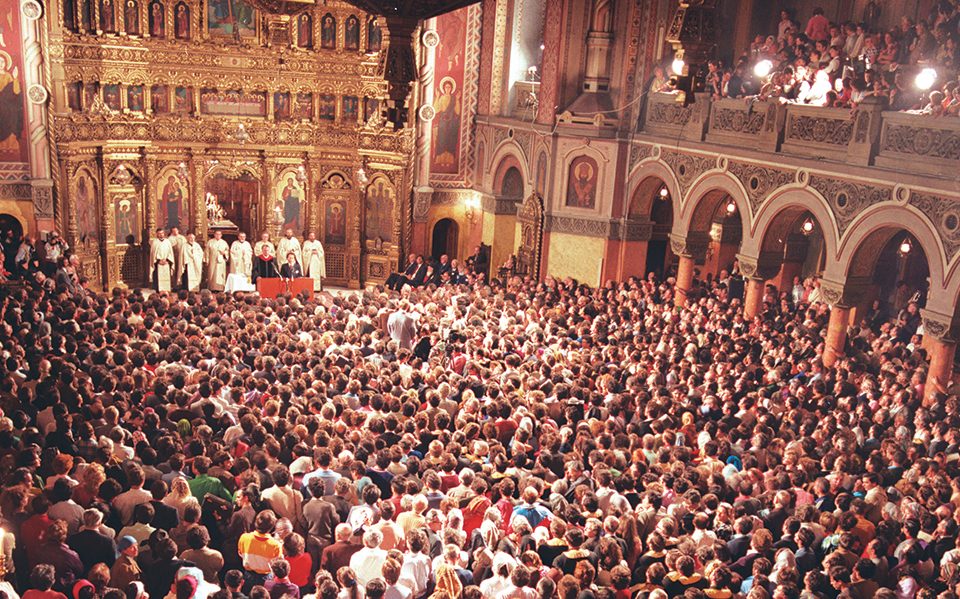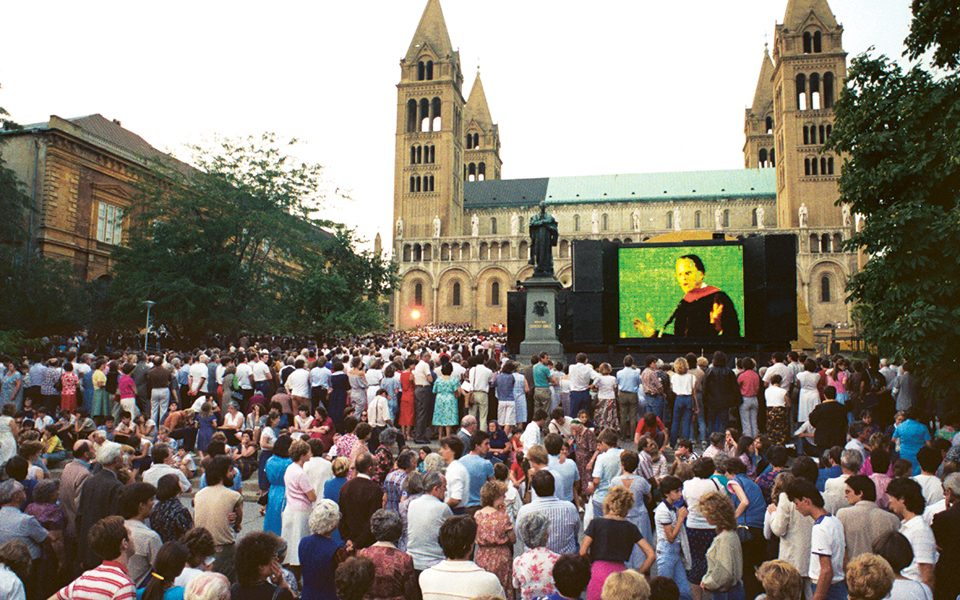 And when communism crumbled in much of Eastern Europe at the end of the decade, the wisdom of these trips became clear. President Gerald Ford remarked that those visits had helped reignite the flame of religious belief, which in turn made a political impact that helped bring about the great change in those nations. 
In 1988, Mr. and Mrs. Graham visited China, the land where Ruth was born and spent her childhood.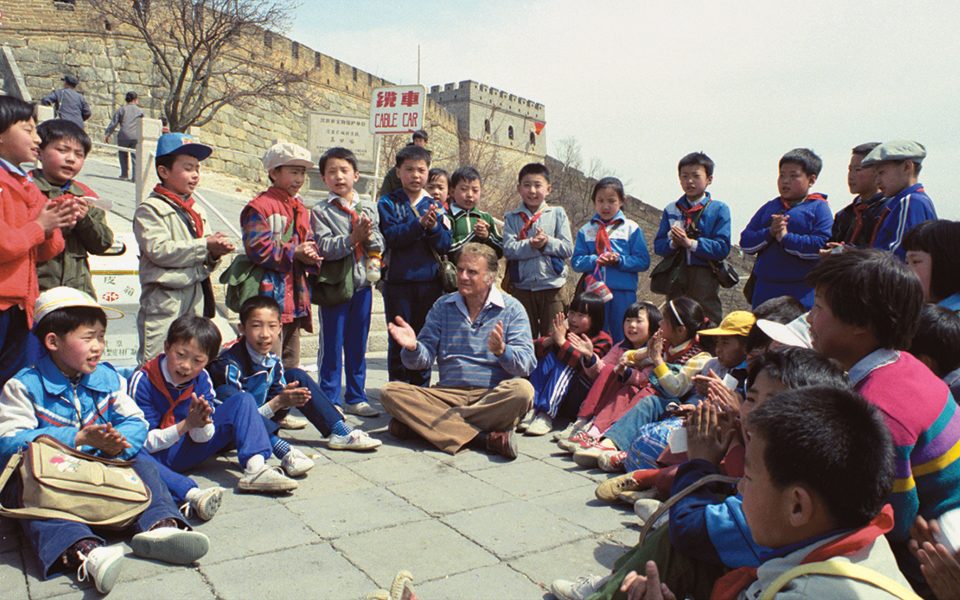 During a visit to the Great Wall of China, a group of school children gathered and sang patriotic songs. In return, Mr. Graham and others traveling with him sat down cross-legged and sang Sunday school songs. At several churches, congregations of thousands gathered to hear Mr. Graham speak about God's unfailing love and grace through Jesus Christ.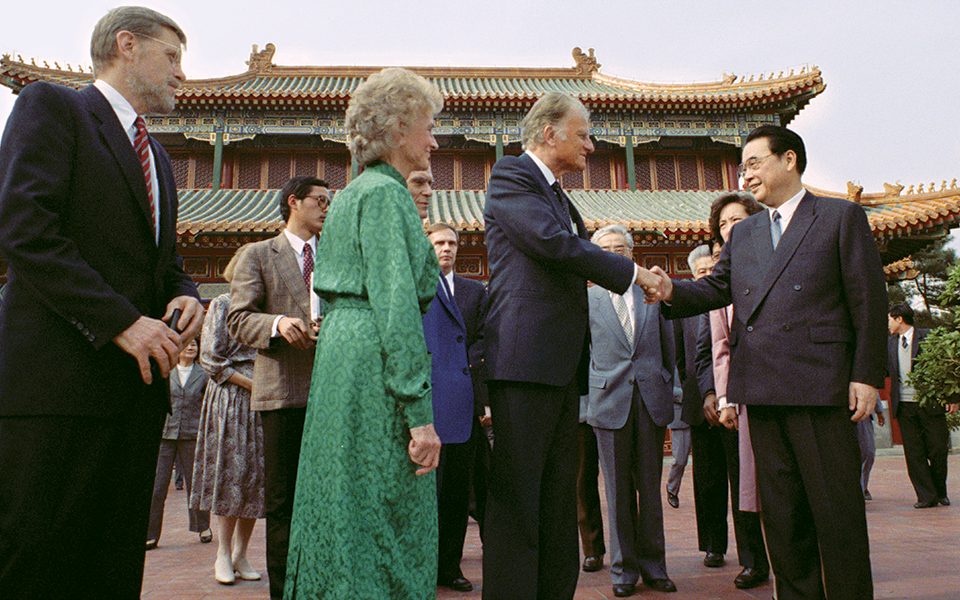 Mr. Graham said there were no restrictions on what he could say. "The message I preached in China is the same message I have preached all over the world: the Good News that God loves us and sent His Son into the world to forgive us and reconcile us to God so that we could have our hearts changed and have hope for the future."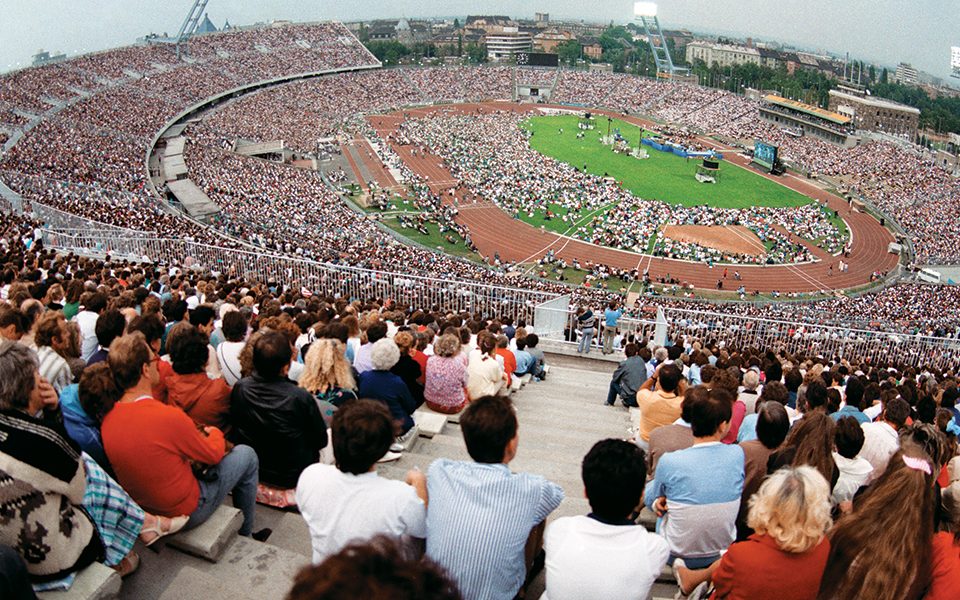 Mr. Graham also leveraged other opportunities for the Gospel. In 1989, his messages from London were transmitted by satellite to locations across Africa—a strategy that would be further developed and enlarged in the years that followed.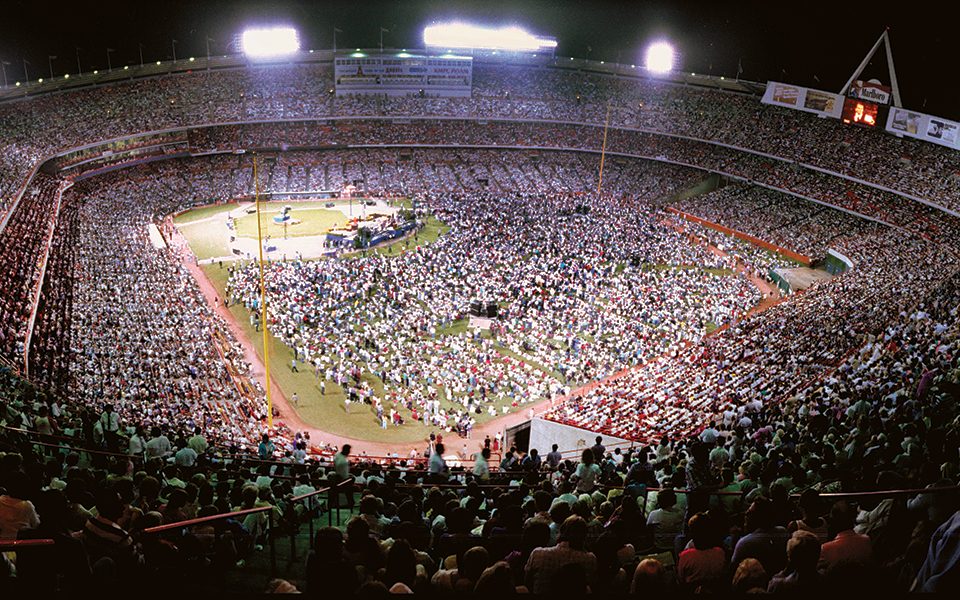 The decade also saw Mr. Graham recognized and honored with the Templeton Prize for Progress in Religion in 1982 and the Presidential Medal of Freedom in 1983. As always, he diligently sought to deflect any praise and instead pointed people to God.