One of the most incredible aspects of the great moves of God throughout history is that large numbers of people are radically changed. They turn away from sin and go in a whole new direction with God. This turning is called repentance.
As an evangelist, I've been blessed with a front-row seat as tens of thousands have responded to the call to repent of their sins and begin a relationship with Jesus. This has happened with young and old, both here in the United States and abroad. A few stick in my mind:
At a recent evangelistic outreach in the southeastern United States, a 10-year-old boy walked forward after a special children's message about bullying, lying and stealing, which hit home for him. He said, "I don't want to do the same things I did. I want people to look up to me."
Several years ago in Texas, a gray-haired drifter attended the Celebration and accepted Christ. He even showed up at my hotel the next morning asking to be baptized. Afterward, he told me, "I'm leaving right now to head home to Alabama. I called my wife and told her we're kicking this alcohol thing, and we're getting our marriage right."
And there was the young woman in Australia who came to the evangelistic event with plans to take her own life afterward. Her marriage was in shambles and her family had disowned her. She surrendered her eternity to Jesus, turned from the sins that ensnared her and found new meaning and purpose.
That is the power of repentance. As the Holy Spirit immediately began working in their souls, each of them intrinsically understood the need to turn around and pursue Christ rather than the things of this world.
Unfortunately, it's not that way for everyone. I've sensed a change in recent years. Many people seem to want Jesus as Savior, while ignoring Jesus as Lord. They want the surety of eternity in Heaven, but they feel no compulsion—no heart change—toward the repentance that is repeatedly commanded in Scripture. They are happy to continue a life indiscernible from the world.
However, we're called to so much more. Second Corinthians 5:17 says, "Therefore, if anyone is in Christ, he is a new creation; old things have passed away; behold, all things have become new."
My grandfather once said, "Repentance. Submission. Obedience. These are the steps we must take for God to fill us with His Spirit so we become more like Christ."
Repentance is the first step in growing your relationship with God. It is the acknowledgment that your own path has led to destruction (Romans 3:23: "for all have sinned and fall short of the glory of God"), and that you want to turn from that path and follow Jesus instead. It's purposefully turning away from the things of this world, and turning to the things of the Word.
It involves a change of the head, the heart and the will.
The Head: If we are to truly repent, we must have an intellectual change. It requires true acknowledgment of our lost nature apart from God and an understanding of the depth of our sin. Our eyes have to be opened to the perfect holiness of God, juxtaposed with the ugly stain of our depravity. Put simply, we must see and understand our sin for what it is.
First John 1:8 says, "If we say that we have no sin, we deceive ourselves, and the truth is not in us." We cannot pretend that our sins do not exist, while also claiming to be a follower of Christ.
The Heart: It's possible to have an intellectual understanding of what is wrong without a corresponding change in our heart. However, to be truly repentant, we must also have an emotional reaction to our sin. It should break our hearts, just like it breaks the heart of God.
In 2 Corinthians 7:9-10, Paul writes, "Now I rejoice, not that you were made sorry, but that your sorrow led to repentance. For you were made sorry in a godly manner, that you might suffer loss from us in nothing. For godly sorrow produces repentance leading to salvation, not to be regretted; but the sorrow of the world produces death."
This message is the complete opposite of what the world teaches today. Our modern culture tells us "if it feels good, do it," "follow your heart" and "take pride in who you are." But we, as followers of Jesus, are called to "godly sorrow" over our sin. After all, it's our sin—even the "little" ones that don't seem terribly significant—that drove Jesus to the cross. He was beaten, tortured and crucified to pay the price of our sin. (See Romans 6:23; Isaiah 53:5; 1 Peter 2:24.)
The Will: It's not enough to merely recognize our sin on an intellectual and emotional level. Action is required. We must turn from our sins and follow Christ with all that we have. Like a surgeon who removes a defective heart and replaces it with a whole and healthy donor organ, we must empty ourselves of the sin that poisons our soul and allow Jesus to completely fill the void inside of us with His presence. 
We cannot truly be repentant if we continue to worship at the altar of the sin that holds us captive. With the help of the Holy Spirit, those idols—"evil thoughts, adulteries, fornications, murders, thefts, covetousness, wickedness, deceit, lewdness, an evil eye, blasphemy, pride, foolishness" (Mark 7:21-22)—must be removed from our lives.
"If we confess our sins, He is faithful and just to forgive us our sins and to cleanse us from all unrighteousness" (1 John 1:9). This incredible promise is offered to each of us as we actively repent and surrender control of our lives to Jesus.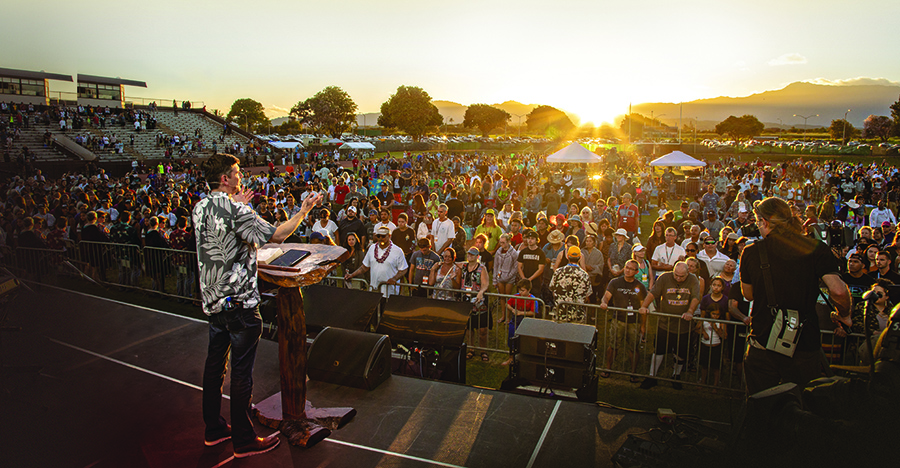 For a Biblical case study of repentance, consider the story of David and Nathan in 2 Samuel 11 and 12. As you may recall, David sinned multiple times over. He slept with Bathsheba, the wife of Uriah the Hittite (a noble, loyal and selfless soldier in David's army), and she became pregnant. David tried to cover that sin by tricking Uriah into believing that he was the father. When that didn't work, David concocted and implemented a truly horrifying plan that resulted in Uriah's death on the battlefield (2 Samuel 11:14-25), followed by taking Bathsheba as his wife (2 Samuel 11:26-27).
When the Prophet Nathan called him out for his sins, David didn't try to conjure up any excuses or half-truths. He didn't play the royalty card and rationalize that it was his right to take Bathsheba as his own. No, he simply said six words: "I have sinned against the Lord" (2 Samuel 12:13). There we see the intellectual and heartfelt understanding of his multiple moral failings.
As he subsequently dealt with the real-life consequences of his sin, specifically the death of the child born through his union with Bathsheba, we see the emotional and active components as David wept and fasted before ultimately worshipping God (2 Samuel 12:15-23).
While it's unlikely that our sins will result in death and destruction on the level of David and Bathsheba, I would argue that David's response should be ours as well. The appropriate response to sin is not to take pride or pleasure in it, but to confess it, to mourn it, to weep over it and to turn away from it. The appropriate response is to worship a Savior who paid the debt for that sin with His very life, while repenting and pursuing a life of righteousness instead.
With all of that said, what would it look like if we all lived a life of true repentance? What would it mean for our nation if we—as the people of God—honestly mourned over our sins? What if every follower of Jesus really did what the Bible calls us to do?
Second Chronicles 7:14 says, "If My people who are called by My name will humble themselves, and pray and seek My face, and turn from their wicked ways, then I will hear from heaven, and will forgive their sin and heal their land."
"If My people who are called by My name …" That's you and me. That's us as Christ-followers. And that's key to bringing revival to our land.
We must humble ourselves, seek Him and, yes, truly repent and "turn from [our] wicked ways." If and when—and only when—we do that as the Body of Christ, we will truly see the change we so desperately want to see in our nation and world.
Scripture quotations are taken from the Holy Bible, New King James Version.
Are you ready to repent and give your life to Christ? Visit PeaceWithGod.net to learn how to begin a relationship with Him.