What would compel more than 5,000 pastors around the world to preach about God's design for marriage and a Biblical ethic of sexuality, all on the same Sunday in mid-January?
When a nation's government criminalizes Biblical counseling and teaching about human sexuality and marriage, those called by God to preach the full counsel of His Word in season and out of season must stand with God before government.
So, when the Canadian Parliament unanimously passed a so-called "conversion therapy" ban in December describing Biblical sexual ethics and morality as a "myth," a group of Canadian pastors petitioned John MacArthur, pastor of Grace Community Church, near Los Angeles, to help them put the world on notice that God's Word—not government edicts—has the final say.
"I am eager to support our Canadian brothers and to preach on Biblical sexual morality on January 16, and I invite you as a faithful pastor to do the same," MacArthur wrote in an open letter published Dec. 28 on his church's website. "Our united stand will put the Canadian and the U.S. governments on notice that they have attacked the Word of God. We are all well-aware of the evil power and destructive influence of the homosexual and transgender ideology. Our government is bent on not only normalizing this perversion, but also legalizing it, and furthermore, criminalizing opposition to it."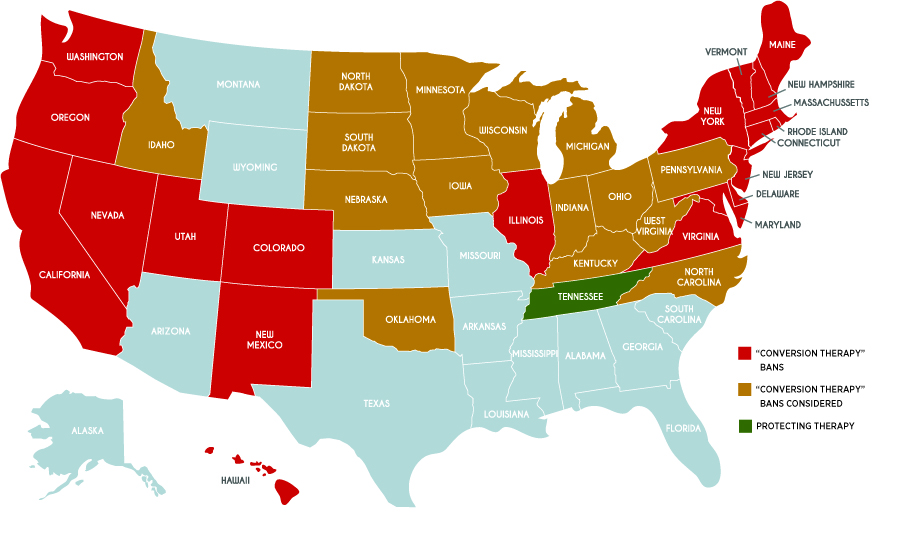 And Big Tech's eagerness to suppress and censor Biblical views on sexuality was on full display when YouTube removed a video clip from a sermon MacArthur had preached earlier titled "Transgenderism Is a War on God."
The preamble to Canada's legislation, Bill C-4, which went into effect Jan. 8 and carries up to a five-year jail sentence, describes as a "myth" the belief that "heterosexuality, cisgender gender identity and gender expression that conforms to the sex assigned to a person at birth are to be preferred over other sexual orientations, gender identities and gender expressions."
Michael Thiessen, an Ontario pastor and president of Liberty Coalition Canada, a nonprofit founded last year to advocate for human rights and constitutional freedoms from a Biblical worldview, has a charge for his fellow shepherds.
"Our politicians have no moral compass," Thiessen told Decision. "It must fall to the clergy and pastors to proclaim and keep watch over the truth in the face of evil laws designed to obscure it. That said, we don't just want to provoke for its own sake. We want to demonstrate the moral fortitude of God's people so that politicians, civic authorities and judges will turn and seek the wisdom of God's unchanging Word."
But Canada isn't the only nation where the Bible's teaching about sexual morality is being suppressed and outlawed under the guise of banning conversion therapy—a loaded term that's being conflated with the long-since discredited and barbaric methods of clinicians using electroshock therapy and other pain-inducing methods to alter behaviors.
Taiwan, Brazil, Ecuador, Germany and Malta have passed similar legislation.
Martyn Iles, managing director of the Australian Christian Lobby, told Decision that as of Feb. 17, in Victoria, Australia, The Change or Suppression (Conversion) Practices Prohibition Act 2020 makes it illegal for any counselor, pastor, Bible study leader or parent to suggest that a person should abstain from sexual immorality. Similar laws are also under consideration in the state of Tasmania and are being debated in South Australia and Western Australia.
"The laws make it legally fraught to apply the Gospel of Jesus Christ to any person who identifies with the LGBTQ community, or experiences LGBTQ desire," Iles said. "To do so is to risk committing a criminal offense punishable by up to 10 years in prison.
"The laws legislatively decree that there is a class of persons who have no need to change. They also decree that whatever flows from the heart of this class of persons is good. This is a direct attack on the Bible's teaching that the hearts of all people are 'desperately wicked' (Jeremiah 17:9), precipitating their need of salvation in Jesus Christ. It is also a direct attack on the teaching of Jesus that a person is corrupted by the things that flow out of their heart (Matthew 15:16-20).
"The very real concern is that Christian parents will lose their children, Christian pastors will be criminally convicted for their sermons, medical practitioners will be gagged, and conduct as simple as a conversation or a prayer on the subject of LGBTQ matters will be a crime."
Meanwhile, in Finland, a member of Parliament faces three counts of "ethnic agitation" for expressing her Biblical beliefs about marriage and sexuality. If convicted, Päivi Räsänen could be fined or serve up to two years in prison.
In the United Kingdom, the Scottish Parliament's Equalities, Human Rights and Civil Justice Committee is considering a law that would criminalize all Biblical teaching on marriage and sexuality in every context including prayer, preaching, pastoral care and even Christian parenting.
"If Scotland were to implement all the demands of this report, we would end up with the most extreme legislation on conversion therapy in the Western world," said Simon Calvert, deputy director for public affairs at The Christian Institute, a U.K.-based religious liberty organization.
"Teaching a church member that sex outside of marriage is a sin and praying with them at their request, that God would give them grace to resist temptation, will be viewed by some as seeking to suppress sexual orientation," Calvert continued. "But this is what churches do in relation to all kind of temptation, not just those relating to sex. It's an expression of religion that is protected by equality and human rights law, and the Parliament can't outlaw it."
Also in January, France's National Assembly unanimously approved a new law that includes up to $50,000 in fines and three-year imprisonment for trying to "convert" LGBTQ people to heterosexuality or biological gender expectations.
The United States has not gone unscathed by the LGBTQ's lobby to not only normalize homosexuality and transgenderism but to force citizens to affirm it. According to the Family Research Council, since 2011, 265 counseling bans have been proposed in 43 states. Currently, 20 states and Washington, D.C., have passed conversion therapy counseling bans on licensed counselors overseeing minors. And more than 100 local municipalities from Florida to Alaska have passed various forms of counseling bans. To date, Tennessee is the only state to pass a counseling protection act.
In early December, Steve Viars, pastor of Faith Church in West Lafayette, Indiana, near Purdue University, challenged a proposed ordinance before the city council that would have made his church's free Biblical counseling ministry illegal under a conversion therapy ban aimed at preventing minors from speaking with their unlicensed counselors.
The city council voted in early February to withdraw consideration of the ordinance after Lafayette Citizens for Freedom, a nonprofit organization founded by Faith Church and other concerned citizens, threatened litigation. The religious liberty advocacy group garnered more than 14,500 signatures for a petition opposing the proposed ordinance and inundated city council members with thousands of dissenting emails.
"Many children believe in God and His Word, and they want to speak to someone about human sexuality from the Bible," Viars said. "This ordinance would have criminalized that. Christian parents may want to speak with their child and a counselor about human sexuality from the Bible. And, of course, Biblical counselors want to speak with their counselees from Scripture."
Faith Biblical Counseling Ministries provides 60 to 80 hours each week of free Biblical counseling by its 32 trained volunteers and has a perpetual waiting list for its services. Viars, who holds a doctorate in Biblical counseling and has pastored the church for 34 years, said that even if the city council had approved the ordinance, their counseling ministry would continue, despite the threat of a $1,000 daily fine for offenders.
"This is an Acts 5:29 issue for us," he said. "We have to obey God rather than men. We have to continue to proclaim the Gospel in this town."

Above: Canadian Prime Minister Justin Trudeau marches with LGBTQ activists in the 2018 Vancouver Pride Parade.
Photo: Richard B. Levine/Newscom