When Stacy Langton decided in September to confront the Fairfax, Virginia, public school board about her sons' high school library's collection of books with graphic depictions of pedophilia, she didn't think twice about the personal ramifications.
"I'm going to have to answer to God," Langton told Decision. "So therefore, this is a serious thing. Do I want to have to tell God I did nothing and I stayed silent? Or do I want to be able to answer to our Lord and say, 'I tried to warn everybody, I did the best I could'? And it makes the question easy when you understand it in those terms. You can't stay silent in the face of evil, and that's what this is. This is evil."
But nothing has been easy for Langton since she read aloud at the public school board meeting and displayed pornographic illustrations from two books available at the Fairfax High School Library, "Gender Queer: A Memoir" by Maia Kobabe, and "Lawn Boy: A Novel" by Jonathan Evison.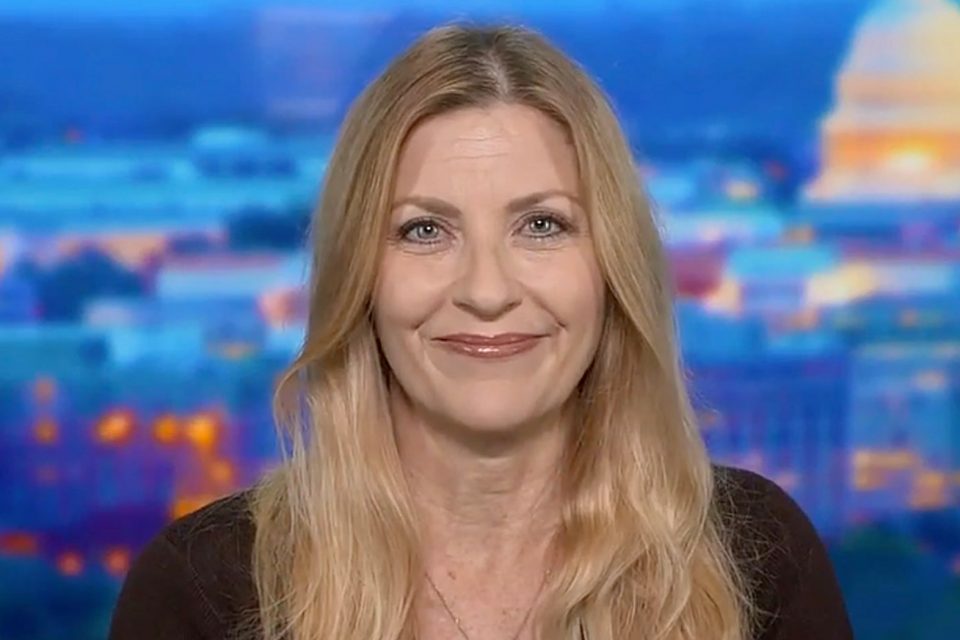 "I have threats against my family and against my children," Langton said, adding that there are ongoing federal and local law enforcement investigations into those threats.
After temporarily removing the two books from the library to review their content for obscene material, school administrators reinstated them for dissemination to high school students over the Thanksgiving break.
Langton said the school board's objection to her reading excerpts of the books aloud at the school board meeting and subsequently silencing her microphone before her allotted time to speak had expired speaks volumes.
"Every parent needs to understand what's going on," she said. "The school is not interested in protecting kids. That's not what they're trying to do. They are pushing an agenda."
Tony Perkins, president of the Family Research Council, agrees. "It stands to reason that if you can't read it in a public school board meeting, it shouldn't be in the public library," he said during a broadcast of his "Washington Watch" program.
Langton, a mother of six, said that September news reports of parent uprisings at school board meetings in Ohio and Texas over obscene material in school curricula and libraries compelled her to research whether the same books causing a stir in the Lone Star State had found a home in her two oldest children's high school library.
"This is not a local problem," she said. "This is going on in many school districts. Everybody needs to be standing up and going to school board meetings right now. The definition of pedophilia is an adult having sex with or desiring to have sex with a child. And that is literally what's depicted in these books."
In early December, the Dolley Madison Library in Fairfax County quickly shuttered a holiday reading display—including two gnomes with the controversial books alongside a third gnome with a Bible—after Langton posted a photo of the public library's offensive exhibit on Twitter.
Meanwhile, Texas Gov. Greg Abbott has directed state education officials to establish standards to prevent the presence of "pornography and obscene content" in schools, including depictions of sexual acts in Kobabe's "Gender Queer" and "In the Dream House" by Carmen Maria Machado. Both books have since been removed from school libraries in the Fort Worth suburb of Keller and Leander in the Austin area.
And state officials in Rhode Island and South Carolina have also launched investigations into obscene materials in public school libraries.
In October, North Carolina Lt. Gov. Mark Robinson posted a video on Facebook criticizing the availability of "Gender Queer" in his state's schools. "Let me be clear: I will fight for and protect the rights of all citizens, including those in the LGBTQ community, to express themselves however they want. That is their right as Americans, and I don't think the government has any role in telling them otherwise. However, the idea that our children should be taught about concepts of transgenderism and be exposed to sexually explicit materials in the classrooms is abhorrent."
And in September, Nebraska education officials suspended a draft process that included adding comprehensive sex education to school health standards. Republican Gov. Pete Ricketts and a 20,000-member group called Protect Nebraska Children had opposed the LGBTQ indoctrination efforts.
Recalling Jesus' admonition in Luke 17:2 that it would be better for someone to hang a large millstone around their neck and be drowned in the depth of the sea than to cause a child to sin, Langton said children's souls are at stake.
"This goes directly against God," she said of the school board's decision to reinstate the library books depicting pedophilia. "It is in opposition to our Lord Jesus Christ."
And that's why she has filed an appeal against the school board's ruling even while anonymous threats to her family's safety persist. "Pray for our safety and for our protection and also, quite honestly, pray for an arrest," she said.