After a three-year battle with stage IV lung cancer, international evangelist Luis Palau, 86, died March 11 at his home in Portland, Oregon.
"This is hard news, but Luis is experiencing the beauty of the Lord face to face," Palau's children wrote in an email to ministry supporters.
Originally from Argentina, Palau was born Nov. 27, 1934, in Ingeniero Maschwitz, a small town outside Argentina's capital of Buenos Aires. When he was just 10 years old, his father died unexpectantly, forcing Palau to step up and help provide for his mother and younger siblings.
Palau's father had introduced him to Christianity before his death, and at the age of 12, Palau made the decision to receive Christ as his Lord and Savior.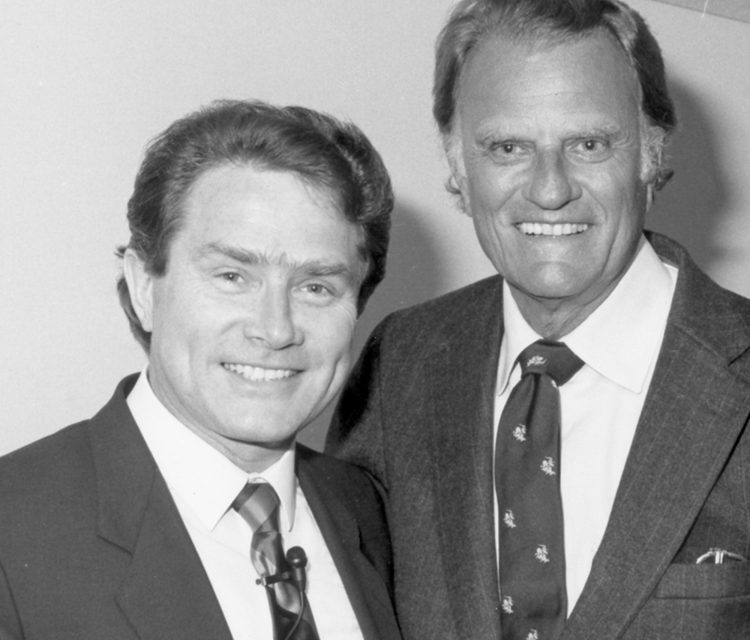 While working in an entry-level job at a bank in 1952, Palau heard Billy Graham on the radio for the first time. He would later say that that was the impetus to his nearly 70-year evangelistic ministry.
Palau later served as an intern with the Billy Graham Evangelistic Association and volunteered as Mr. Graham's Spanish translator on several occasions. The two became close friends and spurred each other on in sharing the Gospel of Jesus Christ with as many people as possible.
By the time of Palau's death, he had preached in 80 countries and shared the Gospel with more than 1 billion people through television, radio, print and live events.
"I have no regret in pouring out my years, from the time I was a boy, for the sake of the Good News," Palau wrote in his 2019 memoir 'Palau: A Life on Fire.' "If I was given a thousand lifetimes, I would dedicate them all to the same calling. I am so glad I lived that way."
Franklin Graham posted a tribute to Palau on his Facebook page and urged Christians to carry on his legacy: "His voice will be greatly missed," he said, "but his life should inspire each of us to focus even more intensely on warning people of the consequences of dying without repenting of their sins and turning to Christ in faith."
Photos: Courtesy of LuisPalau.org