Above: Corey Furman of Boone Drugs Inc.
For nearly a half-century, the towering columns rising from the steps outside the U.S. Supreme Court building have stood like a massive gravestone for the more than 63 million lives lost to abortion.
But following the Supreme Court's reversal in June of its deadly ruling in 1973 legalizing genocide in the womb nationwide, the front-line battles to protect pre-born babies' lives have expanded from the highest court in the land all the way to your local pharmacy.
In early January, the Federal Drug Administration (FDA) widened the distribution of the lethal drug mifepristone, also known as RU-486, by allowing pharmacies to be certified by the federal government to dispense abortifacients. Misoprostol, the second drug used in chemical abortions, is taken 24-48 hours after mifepristone. Because it is also prescribed for various other medical conditions, it has never been as restricted as mifepristone.
NOT SELLING OUT
Until this year, mifepristone could only be dispensed in the United States by specially certified clinics, medical offices, hospitals and a few mail-order pharmacies, under the supervision of a licensed physician. Now, with the FDA's increased loosening of its safety protocols for women seeking chemical abortions, retail pharmacy giants Walgreens and CVS are leading the way in becoming certified pharmacies for dispensing abortion-inducing drugs.
Thankfully, not all pharmacy owners are driven by profit margins when it comes to propagating a culture of death. For some pharmacists and medical practitioners alike, the bottom line is God's Word.
Pharmacist Corey Furman, president of Boone Drugs Inc., with 16 stores across western North Carolina, South Carolina and Tennessee, says his company will not be seeking certification to facilitate chemical abortions.
To do so would violate the company's stated mission on their website to "HONOR GOD" in all they do.
"Everything we do as evangelical Christians is a Biblical issue," Furman says. "There's nothing that's not addressed in Scripture somewhere. Every single aspect of how we live is driven by our faith."
Jason Joyce and his wife, Tamela, are pharmacists and owners of Quality Care Pharmacy in Seven Lakes and Pinehurst, North Carolina. The Joyces say that their resolve to love God supremely and their neighbors as themselves is why their pharmacies will never stock abortifacients.
"We cannot love God by ignoring His sixth commandment of 'thou shall not kill,'" Tamela says. "We also cannot love our neighbors by allowing them to silence the least of whom we should be protecting."
And while Furman agrees that God is the Creator of life in the womb and human beings are His image bearers, he says science and history also support his pro-life business decisions.
"I believe that life begins when a unique chromosomal pair has that first cellular division," he says. "At that point you have a unique set of chromosomes, and you are actively moving about. You are on a cellular level moving on your own, and your cells are dividing. At that point you're alive, and at that point you are protected by the laws of the United States of America. The very first document our Founding Fathers signed established us as a nation and declares that we all have unalienable rights, and among these rights are life—the very first one listed—liberty, and the pursuit of happiness."
RIGHT TO LIFE
On Jan. 22—what would have been the 50th anniversary of the Supreme Court's Roe v. Wade ruling that invented a constitutional right to abortion—Vice President Kamala Harris gave a speech in Tallahassee, Florida, where she paraphrased the Declaration of Independence by conveniently omitting the historical document's acknowledgment of the right to life. "We are each endowed with the right to liberty and the pursuit of happiness," Harris said. "Be clear: these rights were not bestowed upon us. They belong to us as Americans."
Furman, who is a deacon at Mount Vernon Baptist Church in Boone and a member of Samaritan's Purse board of directors, questioned why the vice president also chose to omit the founding document's acknowledgment of the "Creator" as the giver of unalienable rights.
"We stand with women for their rights to do what they want to do with their bodies," Furman says. "But when there's another life inside of that body, then a decision must be made: now what is best for both lives? We're not just talking about one—we're not talking about a clump of cells inside you. There is a life inside you, and it's a miracle. It's an amazing thing, and what are we going to do to protect both lives, and what's the best thing we can do for everyone involved?"
CHEMICAL WARFARE
Meanwhile, the FDA has repeatedly sacrificed women's safety in its pursuit to make abortifacients readily available. For example, in 2016 the Obama administration extended access for chemical abortion from seven weeks gestation up to 10 weeks and reduced the number of required in-person doctor visits from three to one.
The FDA also eliminated a requirement for prescribers to report non-lethal complications from the drugs.
Then in April 2021, the FDA claimed it was temporarily removing the in-person doctor visit requirement for dispensing abortifacients, blaming the COVID-19 pandemic for allowing telemedicine consults and postal delivery of abortion drugs. Months later, the Biden administration announced it permanently removed the in-person doctor visit requirement.
In February, attorneys general in 20 states warned Walgreens and CVS that dispensing abortion drugs through the mail violates federal law. And more than 40 members of Congress have joined Sen. James Lankford (R-Oklahoma) in denouncing the Biden administration's endorsement of using the postal system to deliver abortifacients.
Today, mifepristone is used for more than half of all abortions in the U.S., according to the Guttmacher Institute. In 2020, the pro-abortion research group found that the drug was used in 54% of abortion deaths, an increase from 39% in 2017.
JUST THE FACTS
And while the FDA still refuses to track non-lethal side effects of these drugs, the findings of the pro-life Charlotte Lozier Institute speak for themselves.
Emergency room visits associated with chemical abortion increased more than 500% from 2002-2015, Medicaid claims data show. During those years, chemical abortions increased from 4.4% to 34.1% of total abortions.
In 2015 alone, 60% of emergency room visits related to chemical abortion were miscoded as miscarriages, diminishing the true percentage of related medical emergencies.
Peer-reviewed data from California, Finland and Sweden show that complication rates for chemical abortions were four times higher than medical complications for surgical abortions.
Mifepristone is used first to block progesterone and cause the unborn baby to starve to death over several days. It's followed by misoprostol, which causes painful uterine contractions that expel the deceased baby from the mother's womb.
"You're going to have very nasty side effects," Furman says. "A lot of bleeding, a lot of cramping. Women bleed for one to two weeks after this. Infections can happen quite a bit. The side effect profile from this medication is very significant. Typically, a side effect profile for a medication is significant if it reaches 8% to 10% of patients, sometimes even less than that. But we're seeing side effects from these medicines up to around 40% to 50% of patients. So, this is very serious, very dangerous medication, and it's obviously dangerous for the baby, but it's also dangerous for the mother."
PUSHING BACK ON THE PILL PUSHERS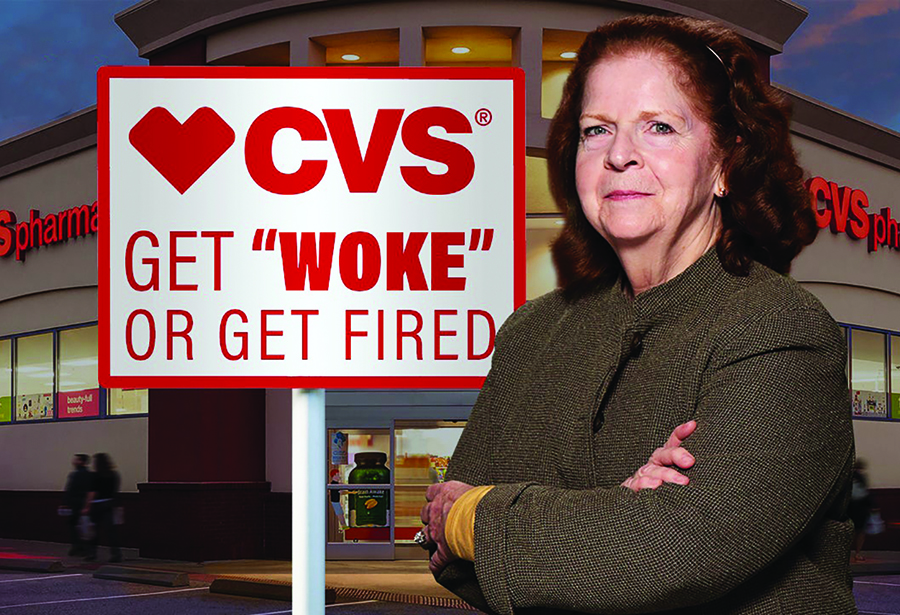 Because of such dangers, Alliance Defending Freedom (ADF) filed a lawsuit in November—the first of its kind—against the FDA on behalf of The Alliance for Hippocratic Medicine's member organizations, which include major medical groups such as the American College of Pediatricians, the American Association of Pro-Life Obstetricians and Gynecologists, and the Christian Medical & Dental Associations.
"The only way the FDA could have approved these pills was to characterize pregnancy as an 'illness' and argue that these deadly drugs provide a 'meaningful therapeutic benefit,'" ADF asserts in a press release. "What's more, in approving these pills, the FDA needed to disavow science because the FDA never studied the safety of the actual drug regimen, ignored the potential impacts of the hormone-blocking chemical on the developing bodies of adolescent girls, and disregarded the substantial evidence that chemical abortions cause more complications than even surgical abortions."
And ADF is not alone in pushing back against the proliferation of chemical abortions. First Liberty Institute (FLI) filed a lawsuit in January against CVS on behalf of Robyn Strader, a nurse practitioner who worked for the retail pharmacy chain's MinuteClinic in Keller, Texas, from 2015 to 2021 before being fired for her religious beliefs in the sanctity of human life.
For six-and-a-half years, CVS granted Strader a religious accommodation from having to prescribe abortifacients and contraceptives before deeming in August 2021 that her religious accommodations were no longer in effect because they conflicted with "essential job functions." In October 2021, CVS fired Strader after ignoring her numerous requests to reinstate her religious exemption.
"It seems that CVS wants to make abortions more widely available," FLI attorney Christine Pratt told Decision. "That's simply their company's values, but while doing so, they must follow the law."
Strader, who attends First Baptist Church in Dallas, says her lawsuit is about a lot more than losing her job.
"It's not just my fight, it's a fight that we're all called as Christians to take for those who maybe don't have the strength or the courage to stand," says Strader. "That's a part of being a Christian." ©2023 BGEA
Photo: Jacie Smeltzer/©2023 Samaritan's Purse