Have you ever searched for something but couldn't find it?
That's the question Will Graham posed to those gathered at The Monument in Rapid City, South Dakota, to kick off the Black Hills Paha Sapa Celebration on Sept. 24.
Looking to Scripture, Will shared from Psalm 107 about the Israelites wandering aimlessly in the wilderness.
"It's a picture of our reality," Will said.
"It's you and me."
Just as the Israelites were desperately searching for a place to go and for purpose and meaning, that's often where we, too, find ourselves.
"[The Israelites] got to the point of being in such desperation that they couldn't do anything. … They came to a point of utter hopelessness," he said. "And the only thing that they could do was to cry out. And they cried out to God, and God was listening. He was waiting for their cry. … He's waiting for you to cry out.
"There's some saying, 'I'm not that desperate yet.' Then why wait? Why wait? Call out before you even get to that point."
"God can change your life," Will continued. "God can change your situation. But you have to surrender your life over to Him. God can change it. He's here. He wants to change your life."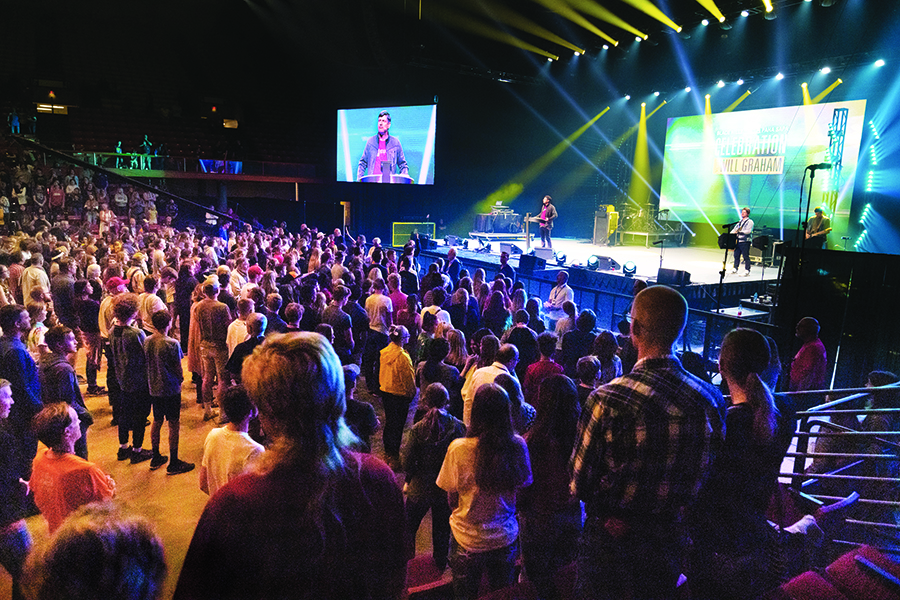 It's Never Too Late
At 81 years old, a woman named Roberta found herself at a point of desperation. She recently started going to church but had never surrendered her life to Christ. After being invited to the Celebration by her daughter, who was a counselor at the event, Roberta prayed to receive Jesus as Lord and Savior and left changed.
"She was so filled with peace," Judi O'Connell, a counselor at the Celebration, said. "She had the biggest smile on her face. You could just tell she was totally ready."
Joining Roberta in deciding to follow Christ was a local woman in her 60s or 70s whose family brought her to the Celebration.
"This was a woman who has carried the weight of the world," counselor Cindy Roberts said. "To see that lifted off of her was incredible. Her countenance was just shining. Really shining. You could see it. … I wasn't expecting someone older than me, and it blesses my heart that no one is beyond this or could possibly need this more."
'Nothing is Coincidence'
Hearing Will share about the purpose of life hit home for children's counselor Bobbie Kambestad. A widow and retired middle school teacher, Bobbie had been wrestling with the new season of life she's in. When she heard the Celebration was coming to her city, she knew she had to be involved and prayed that God would use her to show kids how much He loves them.
After seeing a brother and sister respond to Will's invitation to receive Christ as Savior, Bobbie knew that she needed to go over and talk with them.
"As we started talking, I said to the boy, 'What's your last name?' and he started spelling it, and by the third letter I gasped," she said.
"These kids' parents lived two houses down from me on my street about 10 years ago," she said. "They moved a while back when the kids were babies."
"The fact that God would use me to lead my former neighbors' 11-year-old son and 9-year-old daughter to Christ is amazing," Bobbie said.
"Nothing, nothing is coincidence. God is good."
The Power of a Billboard
As God was moving in the lives of locals, He was also moving in the lives of those from outside Rapid City.
Early Friday morning in Custer State Park, South Dakota—before the Celebration even began—a herd of some 1,400 bison appeared on the horizon, herded by nearly 60 horseback riders for the state's annual Buffalo Roundup.
Thousands of spectators from across the state and country gather each year, waking up before the crack of dawn to ensure they get a good viewing spot at the event.
One family from the other side of the state in Yankon drove nearly 400 miles to attend the 56th annual roundup. However, their plans quickly changed.
"We didn't plan to attend tonight," the mother told Linda Grenz, a supervisor for the Celebration and a local pastor. "We planned to go to the Buffalo Roundup, but we saw the billboards and we wanted to come, so we came."
After changing their plans, the couple saw their two young daughters surrender their lives to Christ and went home knowing where they'd spend eternity.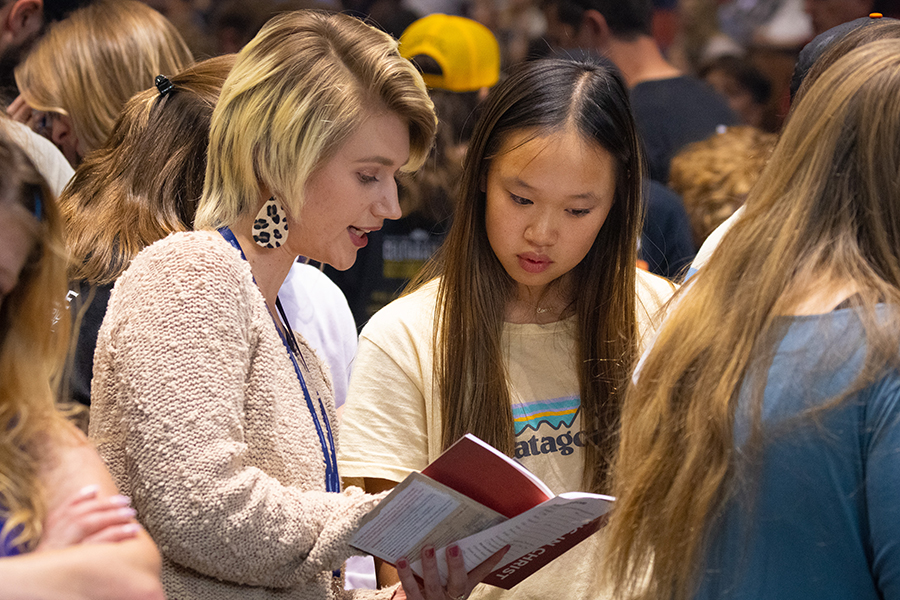 Unity Ignited
Between the evangelistic events and the KidzFest meeting, total attendance at The Monument reached over 5,100 people, with 330 receiving Christ as Savior. An additional 19,610 people from 64 countries joined virtually via livestreams on Facebook, YouTube and BGEA's website.
And apart from the many lives forever changed through salvation in Jesus Christ, the church of Rapid City was transformed.
"We have come together as churches, and the Celebration has very much taken down competition," Linda said. "It has brought a unity."
"This is something that I could have never imagined would come to this place at this time," she continued. "Whether salvation happens tonight or it happens after the Celebration is over, we will continue to pray that Christ's Name would be out there and people would recognize who He is, what He can do for them and how much He loves them."
Photos: Ron Nickel/©2021 BGEA