The God Loves You Tour New Zealand rallied more than 500 local churches throughout the island nation in November to unite in prayer and evangelism—a feat not witnessed since Billy Graham led Crusades there in the 1950s and 1960s. Nearly 17,000 people, representing 15 language groups, attended the three-city tour, and more than 1,000 made decisions for Christ.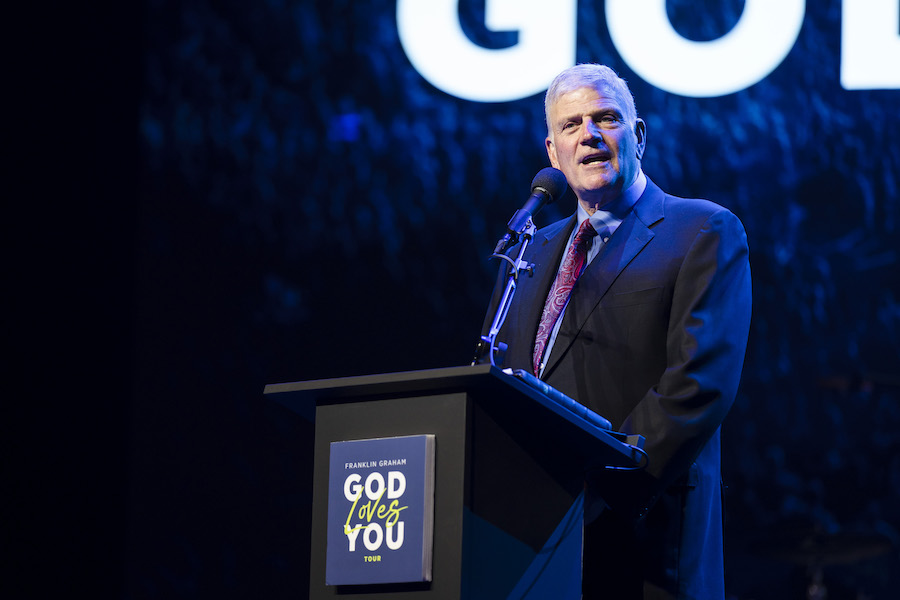 Christchurch
by Laura Bailey
On the first stop of the God Loves You Tour in New Zealand, the Gospel of Jesus Christ pierced hearts in Christchurch, a city that bears His Name. Franklin Graham shared God's love with more than 6,500 people gathered in Christchurch Arena—many still weary from tragedies in recent years.
"You can have a brand-new reset tonight," Franklin said. "You can reset your life tonight by putting your faith and trust in Jesus Christ."
Situated on the East Coast of New Zealand's South Island, Christchurch was the site of several major earthquakes between 2010 and 2011—with 185 people perishing in the February 2011 quake. In 2019, 51 people were killed in terrorist attacks on two mosques.
Then the pandemic, which resulted in some of the strictest shutdowns and border closures worldwide, even fining individuals thousands of dollars for breaching guidelines.
Volunteer Sally Curham lived through those events. "As a city and a region, it's time for the Good News to be preached," she said.
"Pastors are battle-weary," explained Chris Jacoby, city director for the Christchurch Tour event, but many were greatly encouraged when their members stepped up for evangelism training.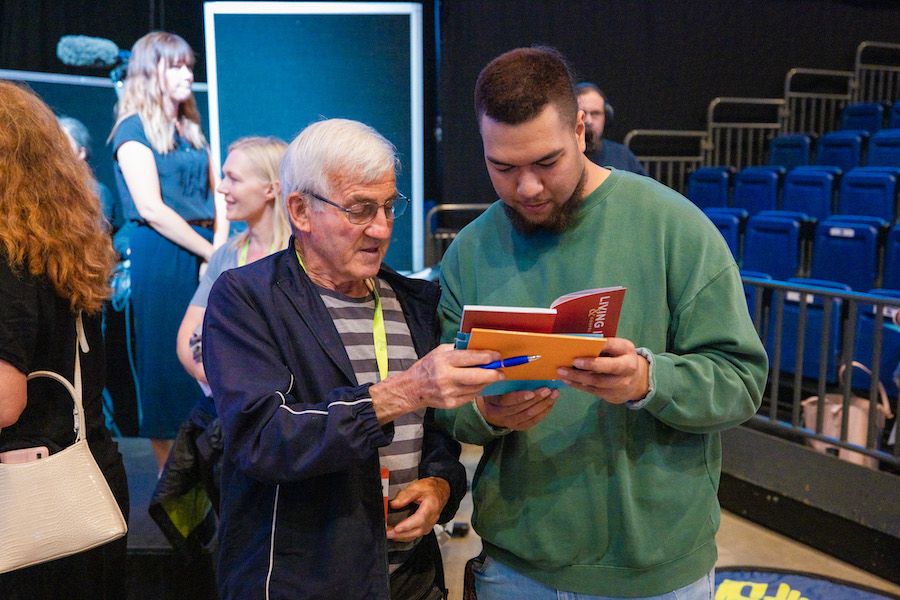 About 1,500 people went through the Christian Life and Witness Course, and nearly half volunteered as prayer counselors at the event.
Pastors are excited about working with other churches and following up with new believers from the outreach.
"Seeing churches rallying together here in the South Island has been incredible," Jacoby said. "It's only the Lord's doing."
A 'Toughen-Up Society'
What's the biggest obstacle to finding God in one of the most picturesque nations on earth? New Zealanders, affectionately known as Kiwis, don't think they need God, explained prayer counselor Andrew Cameron.
"They think they can do everything on their own," Cameron said. "It's a very toughen-up, get-on-with-it society. To admit that you need help, that you need a Savior, is probably quite hard for a lot of people."
But that's exactly what 18-year-old Kyla* did. Attending with her parents, the high school senior was excited about going to college but knew she needed to secure her relationship and eternity with Christ.
"She was just so overcome by the presence of God," shared Lee-Ann, a counselor who talked to Kyla about her salvation decision.
Before the night ended, hundreds of people in New Zealand's Garden City had responded to the Gospel in repentance and faith.
"What an amazing event to see people touched by the Lord," Cameron said. "It's what I hope is a spark that's going to set the country on fire [for Him]."
*Name changed to protect privacy.
Wellington
by Lee Weeks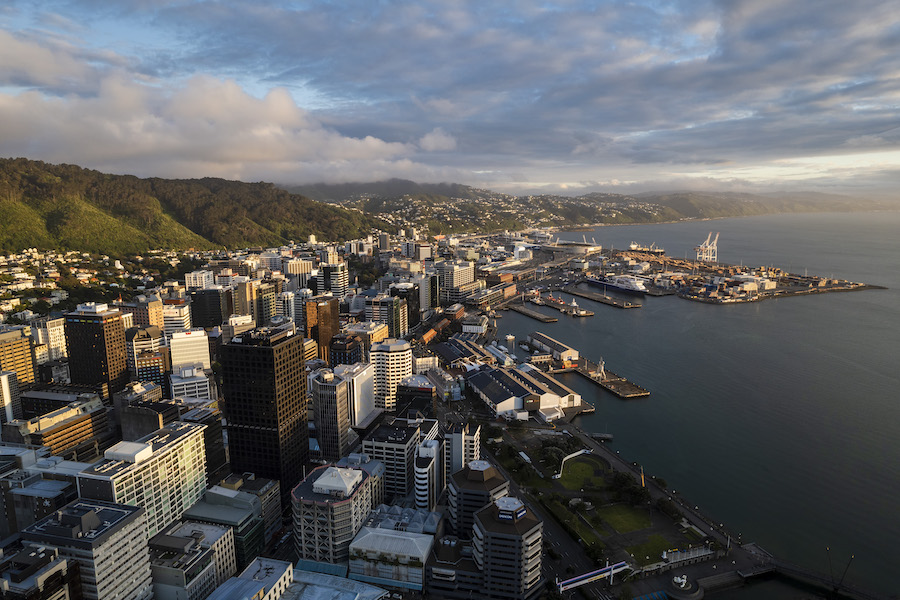 The near-capacity crowd inside Wellington's TSB Arena erupted in applause immediately after Brooklyn Rimene concluded his solo chant from the back of the venue's floor-seating section.
While the stage crew prepared the platform for singer Jeremy Camp's introduction, most eyes were fixed on the 20-year-old at the back of the arena during his two-minute spontaneous rendition, complete with guttural screams, emphatic stomps and precision claps.
For Brooklyn, the demonstration wasn't about drawing attention to himself, he explained, but rather about his indigenous people's way of welcoming everyone in the venue to the God Loves You New Zealand Tour with the Māori people's legendary greeting called a Haka.
Less than two hours later, Brooklyn found himself among nearly 200 other people who made decisions for Christ following Franklin Graham's sermon about a blind beggar named Bartimaeus who had been healed by Jesus. And this time, Franklin had the joy of welcoming Brooklyn and dozens of other new Christians into the family of God.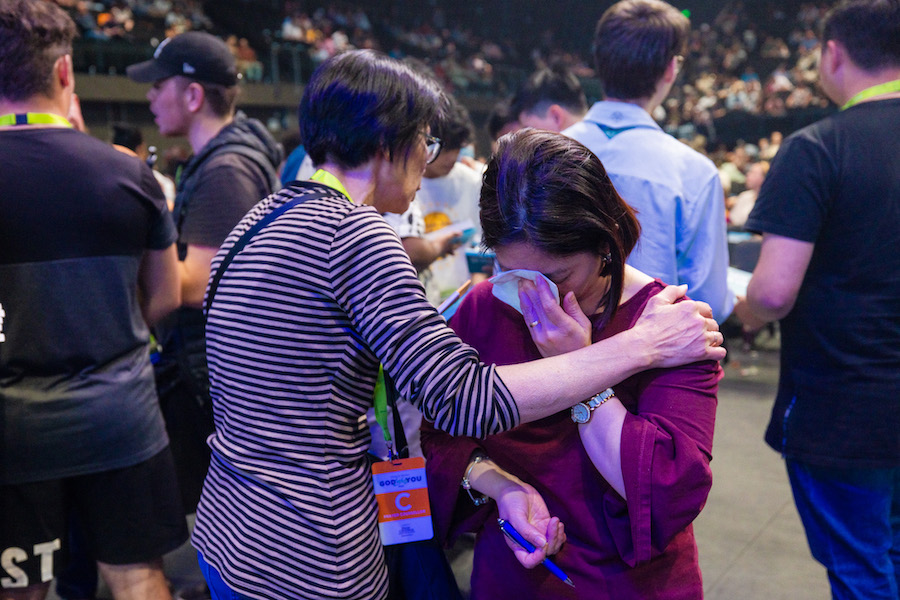 Brooklyn had made the two-hour trip from Masterton with a men's group from Soul Way Church, where he has attended for about a year. Before then, he had been homeless since age 16. "God loves me like more than I'll ever know," Brooklyn said. "I've done some things that I'm not proud of, and I just wanted to be forgiven."
Pastor Stacey Raika and his wife, Hiraina, moved from the capital city of Wellington four months ago to the central New Zealand town of Rotorua to relaunch Eliam Church. Before the pandemic, the church had averaged several hundred in attendance. But after the COVID restrictions were lifted, no one returned to the church to worship. "Rotorua is the center of our people [and] Māori culture in New Zealand," Stacey said. "So, we went there to re-birth the church."
Before placing their faith in Christ more than 20 years ago, the wealthy couple were ruthless gang leaders in their family's criminal enterprise. "We had the money, the cars, the drugs," Stacey said. "We had it all. But we were emptier than an empty rubbish bin."
In the late 1990s everything changed, Hiraina says, when God spoke to her as she was preparing to hang herself while she was pregnant with the couple's seventh child. "It was the audible voice of God that I had heard and it was, 'Forgive as I have forgiven you,'" she recounted. Over the next year, the couple watched Billy Graham telecasts on TV. Before long, Stacey couldn't deny the evangelist's invitation to profess his faith in Christ.
Now, the couple senses that the Holy Spirit is working on their island nation in a way that is reminiscent of Mr. Graham's 1959 evangelistic tour. "There's a move of God like our country hasn't known since," Stacey said. "And we know the favor that's fallen on Billy and Franklin, and we're inviting that favor in one of our darkest times. God hasn't forgotten about us. He's revisiting us with freshness and just reminding us of His love and grace."
Auckland
by Lee Weeks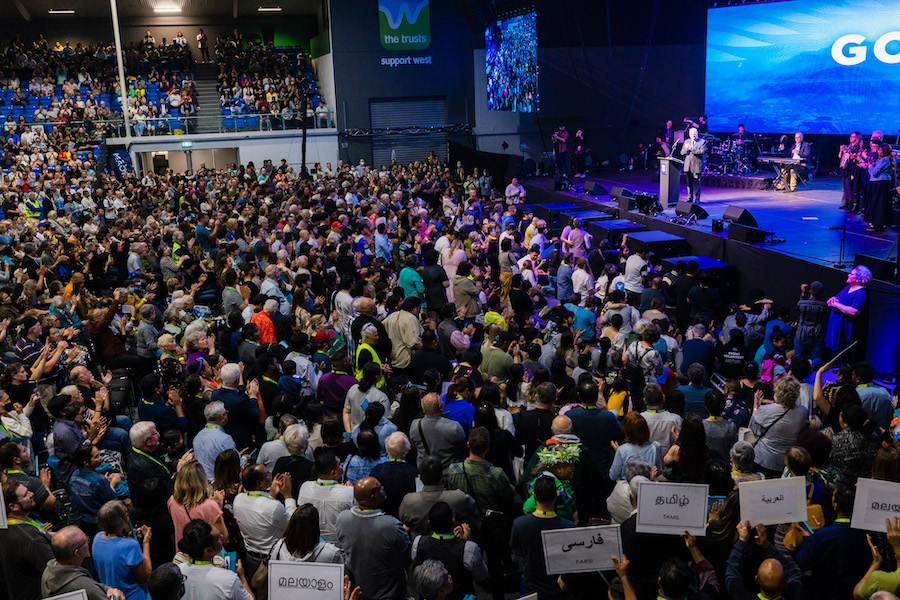 As pastor of Bay of Islands Christian Fellowship in Paihia, one of New Zealand's northern-most towns, Bryan Morgan and his wife, Maureen, have become adept at making guests feel welcome at their church, as tourists from around the world are drawn to the region's nearly 200 uninhabited islands.
So the Morgans felt right at home welcoming attendees at each of the Tour stops as Billy Graham Rapid Response Team chaplains.
But it was during the conclusion of the Tour in Auckland that the chaplain couple's welcoming role became more of a labor of love. That's when they met a 20-something-year-old woman, who had arrived at The Trusts Arena's overflow section, an outdoor track and field venue, just as Franklin began preaching.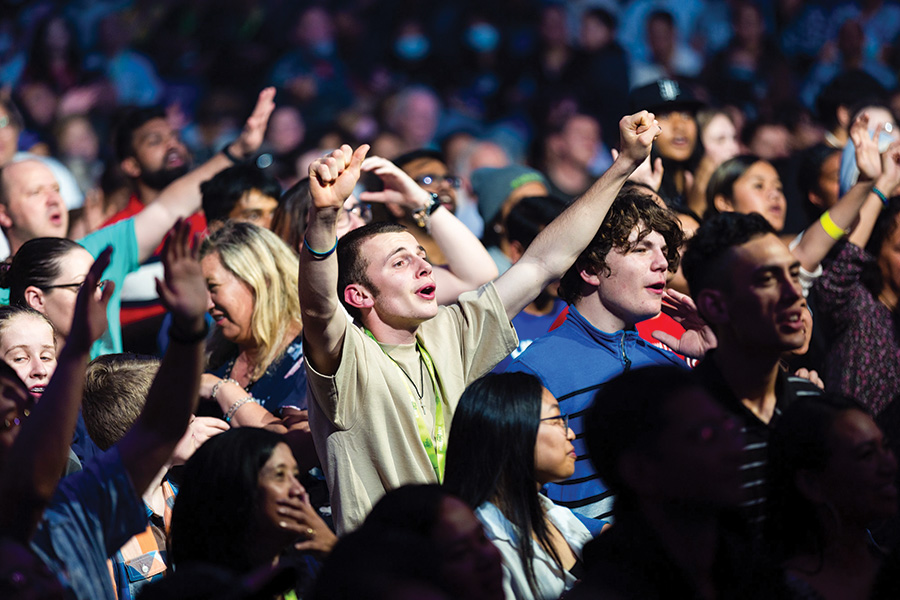 Maureen removed the "God Loves You" wristband from her arm and offered it to the woman as she stood beside her. "I said, 'Yes, He does love you,' and her countenance was very worn, very hard," Maureen said.
While Franklin continued preaching about how humanity sins against God, the young woman, distraught, confessed to Maureen, "Oh, my life's a mess! It's a terrible mess."
"She bent right over and she was holding me tightly," Maureen continued. "Her body was ice cold and she was holding me, and then she said, 'But I've had an abortion.' I said, 'That's why you're here.'"
When Franklin invited people to come forward to profess their faith in Christ, Maureen asked the young woman if she wanted her to accompany her down the 20 rows of stairs to stand near the outdoor projection screens.
"She grabbed my hand and off we went," Maureen said. "When she got it that she was forgiven, she started to bubble up with joy in her eyes, her countenance became soft and she was laughing and hugging me. She was absolutely excited."
For Maureen and Bryan, who personally greeted dozens of the more than 7,000 people who attended the tour in Auckland, there will be one person they'll never forget.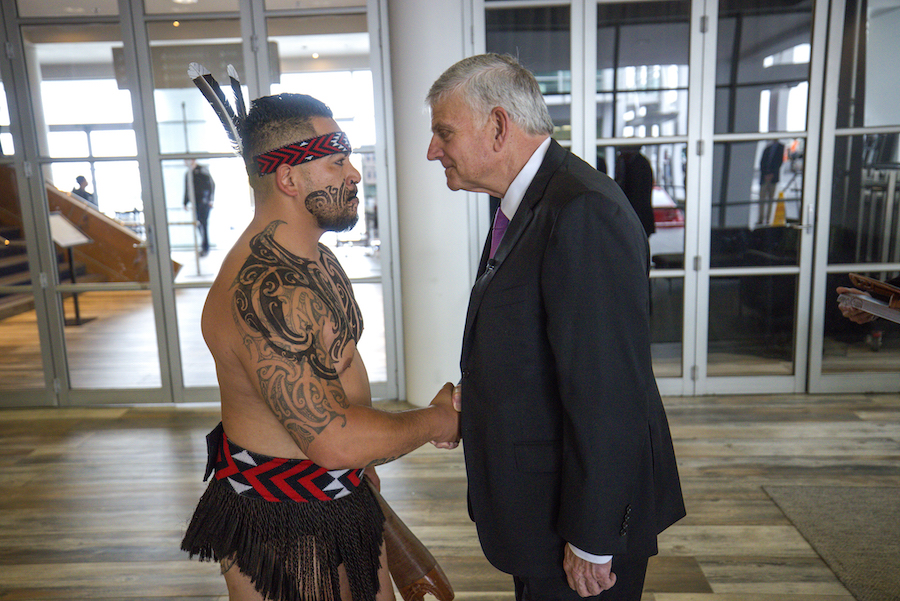 "God showed me the one soul," Maureen said. "If you can be there and love through Him, then you can have the compassion, and the love, and the joy, and the peace and everything to come alongside somebody. Just to put your hand in theirs, to come to Jesus together, that's worth everything." ©2022 BGEA
Photo: Logan Ryan/©2022 BGEA