Ten months after surgery to remove a cancerous tumor from his pitching arm, San Francisco Giants hurler Dave Dravecky didn't pitch a perfect game, but his performance was nothing short of miraculous.
Dave pitched eight innings while giving up only three runs against the Cincinnati Reds on Aug. 10, 1989, en route to a Giants victory. His three complete-game rehab starts in the minor leagues were no fluke either.
The 33-year-old southpaw native of Youngstown, Ohio, had reclaimed his dominance on the diamond. That feat admittedly bewildered the orthopedic cancer surgeon who predicted Dave's baseball career was likely over after he removed half of the deltoid muscle from his biceps—a muscle essential to pitching at the major league level.
Five days after the win over the Reds, Dave pitched his fifth game since returning from surgery. The left-hander continued his mastery into the bottom of the sixth inning, when he faced Montreal Expos batter Tim Raines.
With one pitch, Dave, who had become an All-Star with his pinpoint accuracy for carving up batters with a repertoire of fastballs and sliders, claimed a baseball moniker for a delivery not replicated since—"the pitch heard around the world."
"The moment Dravecky's first offering left his hand, I and everyone else in Olympic Stadium heard a pop that sounded like a gunshot or firecracker going off," Raines writes in his autobiography, "Rock Solid: My Life in Baseball's Fast Lane."
Dave, 64, recalled to Decision: "I grabbed my arm when I fell. I wanted to feel whether or not the bone came through the skin because that's what it felt like."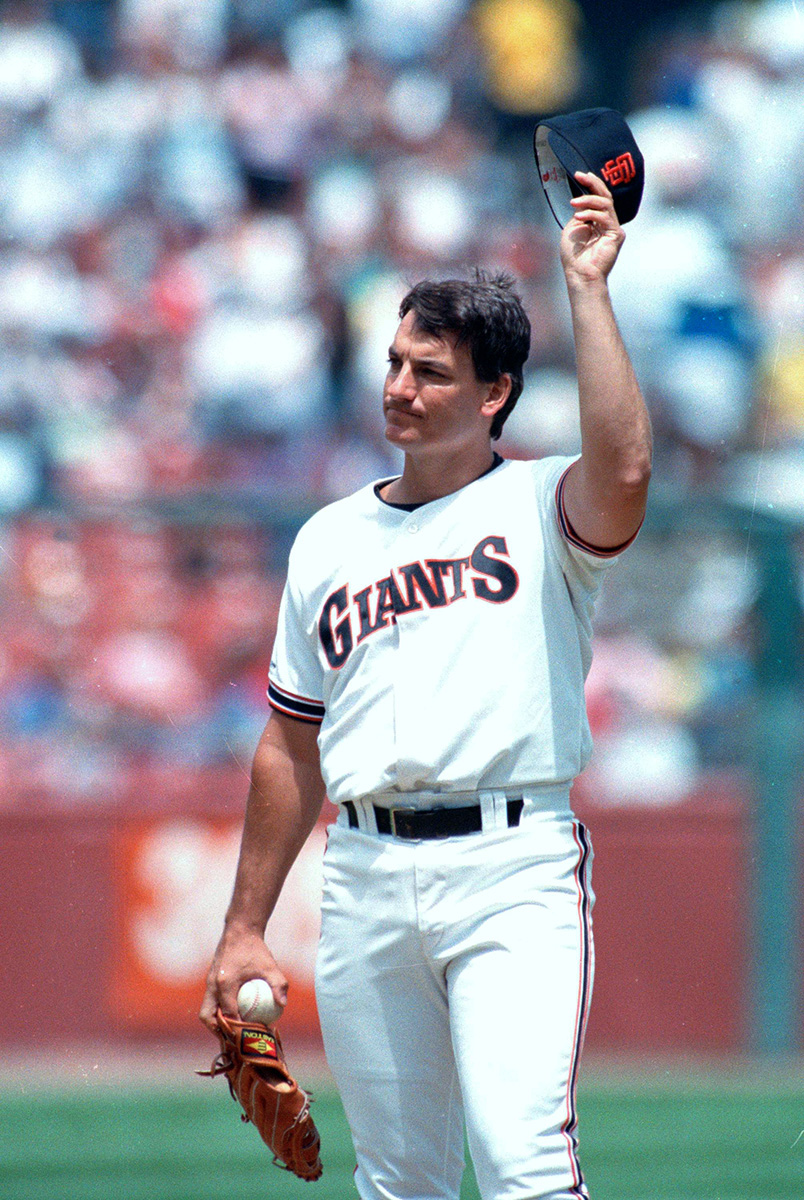 Face down in front of the pitcher's mound, writhing in pain, a conversation with teammate Bob Knepper four hours before the historic game started reverberating in Dave's mind.
"Dave, I hate to burst your bubble, but this is not about the miracle of the comeback," he recalls Knepper fatefully telling him. "This is about the miracle of salvation that occurred in your life back in 1981 in Amarillo, Texas, and God is providing a platform for you through baseball to encourage those who hurt."
Dave's left arm had splintered internally between the shoulder and elbow. Surgeons had previously frozen bone tissue in the same area to destroy any malignant cells remaining after the removal of the cancerous tumor, which was half the size of a a golf ball.
"I was consumed by the pain at first, and I was struggling to breathe because I was going into shock," Dave recalls.
As the excruciating pain slowly subsided, he struggled to make sense of his fellow pitcher's pregame prediction.
"Why all of a sudden am I on the mountaintop, and now literally the whole world is watching, and five days later in Montreal, I'm lying on the ground with a broken arm in the sixth inning?" Dave asked God.
Like a pitcher who can't locate the strike zone with his pitches, Dave had more questions than answers about what his future held.
Two months after that bone-snapping pitch, Dave rebroke his left arm—which was still in a sling—during an on-field celebration of the Giants 1989 National League Pennant win over the Chicago Cubs.
Six days later, a 6.9 magnitude earthquake rocked the San Francisco Bay Area as Dave watched his teammates play the Oakland A's in the World Series—seemingly emblematic of his season and a foreshadowing of his future.
Over the next two years, not once but twice, the rare, malignant muscle cancer returned between his left shoulder and elbow. The third strike came with a vicious, 10-month staph infection. 
To save his life, surgeons amputated Dave's left collarbone, shoulder and arm on June 18, 1991.
In an instant, his identity as one of the National League's dominant pitchers throughout the 1980s had been immortalized on a baseball card he barely resembled.
Both in their early 30s, Dave and his wife, Jan, found themselves in a new season of life—a two-and-a-half-year battle of learning to suffer well through anger, despair and depression.
"Who God is doesn't change according to what He provides through the trials," Dave says. "And sometimes the outcome is good, and sometimes it is not, but it doesn't change who God is. As hard as it was, it was a very necessary and important season in our life where God was just continuing to shape and mold our hearts toward Him."
Thirty months of therapy with Christian counselors and mental health professionals helped the couple replace their fear, frustration and hurt with the peace that passes all understanding.
Dave also credits Jan's unconditional love and forgiveness of his verbally abusive outbursts toward her and their two young children.
"Her love ran so deep," he says. "And her display of grace was what enabled me to realize how much God had grace for me in this."
"During the ugly times, I knew Dave's heart," Jan says. "I knew he didn't want to be like he was. And so that enabled me to extend grace to him because of what he was going through."
And when Jan was bedridden with depression following the unexpected death of her father amid her husband's cancer battle and amputation, the couple found strength and hope in the Bible.
Jan says, "I clung to 2 Corinthians 4:16-18, which says: 'Therefore we do not lose heart. Though outwardly we are wasting away, yet inwardly we are being renewed day by day. For our light and momentary troubles are achieving for us an eternal glory that far outweighs them all. So we fix our eyes not on what is seen, but on what is unseen, since what is seen is temporary, but what is unseen is eternal.'"
The ultimate blessing of losing his pitching arm to cancer, Dave says, is that it taught him to trust God more.
"The only way we can really obey is through trusting Him. Obedience is the byproduct of trust. It's part of understanding that we are His masterpiece to do good works created in Christ Jesus, which God prepared in advance for us to do," says Dave, quoting portions of Ephesians 2:10. 
And that's what Dave and Jan, who have been married for 41 years, have been doing for nearly three decades.
"The journey through pain and suffering moved us into a place where we began to go deeper with God," Dave says. "And that was the birth of 'Endurance with Jan and Dave Dravecky,' our ministry. We finally got to the place where we realized we wanted to take this story and reach out and help others in the same way that we were helped."
At their website, Endurance.org, visitors can request a gift box of free ministry resources, including books and devotionals Dave and Jan have written about lessons God's taught them through their pain and suffering.
"It's the Word of God that has guided us and encouraged us and strengthened us," Dave says. "And really given us what we've needed to endure this journey."
Jan adds, "It was our experience that there really are treasures in the darkness that can be found only in the darkness," referencing God's promise to King Cyrus in Isaiah 45:3.
As Major League Baseball gets into full swing, Dave begins his 10th season as a San Francisco Giants community relations ambassador alongside Giants' legends Will Clark and Barry Bonds and MLB Hall of Famer Willie Mays.
"I'm so grateful for the opportunity the Giants have given me to remain a part of the family," Dave says. "This relationship has allowed me to express my faith by loving people as Jesus would love them."
And as for that "pitch heard around the world"? 
Dave still keeps the last baseball he pitched in the Major Leagues in a backpack that he travels with regularly.
"That baseball is actually a tool to remind me of the faithfulness of God in my story," he says. "This incredible love that God has for all of us through Jesus is actually overwhelming. I can't begin to comprehend it. It should overwhelm us to the point where it literally brings us to humility, knowing that our faith had nothing to do with us and everything to do with Him."  
Scripture quotations are taken from The Holy Bible, New International Version.
For more information about the Draveckys' ministry, visit Endurance.org.
Above: Dave Dravecky stands with his wife, Jan, and former Giants great Will Clark, left, to watch a video tribute to Dravecky at AT&T Park in San Francisco, in 2014.
Photo: MCT/Newscom