It was a turning point for Chad Barela. As he worked on his artisan jewelry in his basement in Nashville, Tennessee, back in 2016 and listened to the audio version of "The Pilgrim's Progress" all over again, he settled on one thing: He would live with the Word of God as his standard, no matter the cost.
He had no idea, of course, how elements of that classic Christian allegory along the treacherous journey to Christ's "Celestial City" could mirror the courage necessary to really follow Jesus in his life.
"I was just overcome with grief for my sin," he recalls, explaining how he had slowly deviated from fully following Christ to chase his personal and career goals. Married only a year at the time, he also realized his level of sacrifice for his wife, Bree, was being diminished by his own ambitions.
The next time Bree asked about moving back to their hometown—Albuquerque, New Mexico—Chad had a different answer: Yes.
In fact, he sensed God calling him back there to be a Christian example. His uncle, a pastor who had been a mentor in his life, had died several years earlier, and Chad believed the Lord was telling him to "take the baton" of influence.
So the couple made the move just a few weeks later, in 2016. Bree continued her work as a hairstylist back in Albuquerque. Chad began building his business, making Southwestern-style jewelry featuring silver and turquoise.
By 2018, the couple had growing businesses in an artsy but transitioning area. Bree opened a hair salon with a friend, Brittany Moreno, in the space she and Chad found, a converted transmission shop, which also houses Chad's business. They got involved in the local arts community, hosting TED-style talks, musicians, poets and other engagements—and spreading Gospel seeds whenever possible.
Then 2020 happened, first with COVID-19, then a groundswell of anger over the death of George Floyd at the hands of convicted Minneapolis police officer Derek Chauvin. Chaos and tension were forcing local businesses to either join hands with social justice activists or face condemnation.
A few years before this, Chad had already made the decision that he couldn't support the organization behind many of the protests, Black Lives Matter (BLM), after researching their embrace of Marxism, LGBTQ ideology and critical race theory, and their stated aim to socially "disrupt" institutions, including the "Western-prescribed nuclear family."
Ironically, on May 31, 2020, Chad and Bree were expanding their traditional nuclear family: She was in the hospital, having just given birth to their youngest child, a daughter. While in the hospital, the couple learned that businesses in their area were being pressured to participate in a social media "Blackout Tuesday" to show solidarity with social justice activists and BLM in the wake of Floyd's death. Specifically, each business was to post a black box on their Instagram account.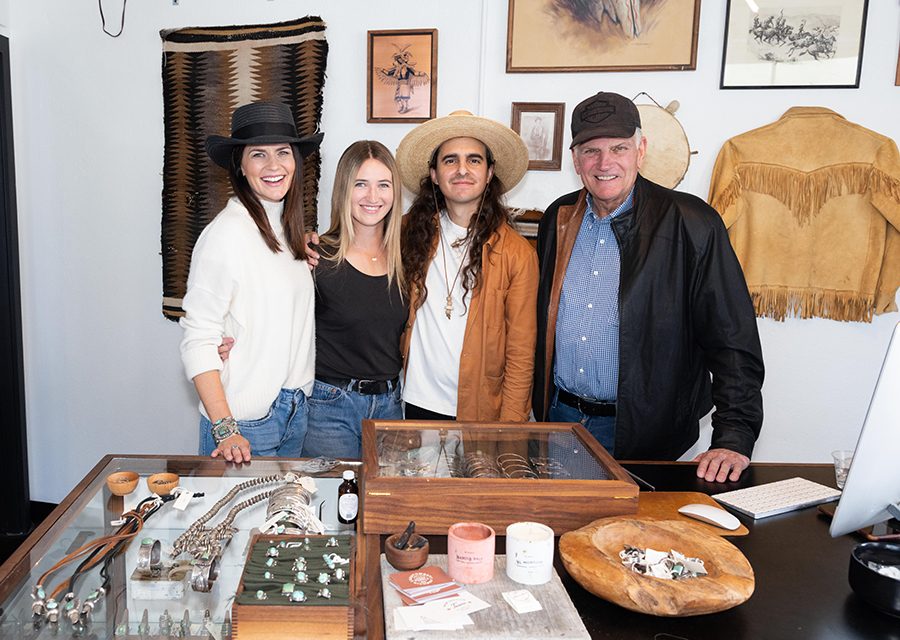 "I don't think a lot of people knew what they were backing," Chad says. "It was still just, 'Oh, black lives matter.' But this was much more than that."
Chad told Bree, "'This isn't good, because if we don't post this black square, I'm afraid we might be a target.' And that's exactly what happened." Nonetheless, they didn't believe they could be faithful to Christ and promote BLM as well as some of the violent rhetoric that was being spread.
Within a few days, local activists figured out by scouring the Barelas' social media feeds that they hadn't participated in Blackout Tuesday.
First the questions came—why didn't you post a black square on your businesses' Instagram accounts? Why didn't you post a Black Lives Matter sign?
"It went from that to, 'OK, now we're against you, and so we are going to demean you and make you guys out to be really terrible people,'" Chad says.
A vicious social media campaign erupted against them. They got death threats. They lost some friends and a hairstylist, and their businesses suffered. The public pressure lasted months, Chad says, until several collaborative groups—Black Lives Matter ABQ, left-wing Native American "decolonize" activists and some in the LGBTQ community—realized the Barelas weren't going to cave. One day, Chad says, "It was like someone turned off the spigot."
The activists had moved on to other targets, though Chad says he is still negatively affected by Native American activists' accusations that he is guilty of "cultural appropriation" for creating Southwestern-themed turquoise and silver jewelry—even though Chad's family has Mexican roots (both sets of grandparents were Spanish speakers) and some Native ancestry.
Just this fall, a major retailer got cold feet and canceled a $25,000 jewelry order after learning about last year's campaign against Chad's business.
"What I learned was, you can't go around this kind of thing," Chad says. "You can't slip past unnoticed. The only way forward is through it."
During the longest stretch of the protests, Chad says he was most strengthened by the words of Jesus, who told His disciples, "'A servant is not greater than his master.' If they persecuted me, they will also persecute you" (John 15:20, ESV).
"It's crazy how vibrant the Scriptures become when you're in a situation like this," he says.
Franklin Graham, along with his daughter, Cissie Graham Lynch, visited Chad and Bree at their business on Sept. 29 during Franklin's Albuquerque stop of the God Loves You Tour along Route 66.
"It is a great joy to find young couples like this who are willing to stand strong in what they believe—God bless them!" Franklin wrote on Facebook. "Their pastor, Skip Heitzig of Calvary Church in Albuquerque, was with us. … We prayed for them before we left, and I know they'd appreciate your prayers as well."
With reporting by Lee Weeks, assistant editor.
Photo: Hailey Faria Photography