Mary* was attending youth group events at her local church, but she had never made a decision about accepting Jesus Christ as her Lord and Savior. All that changed after she heard the Gospel at the Greater London (Ontario) Celebration with Will Graham.
"Come home to your Creator," Will told everyone in attendance at Budweiser Gardens in downtown London. "Don't pass this chance by. Christ can forgive everything. This is your moment."
These were the words Mary, 13, needed to hear.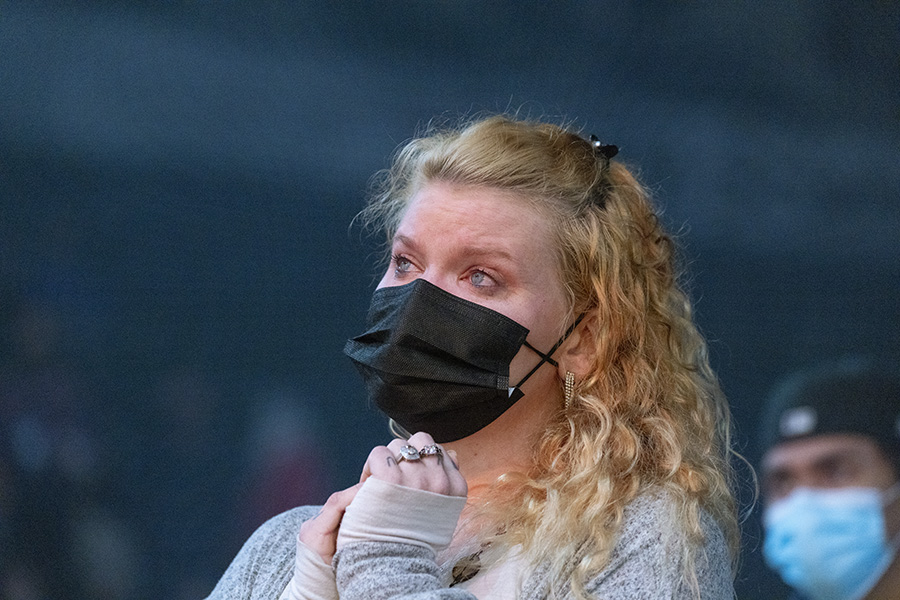 "I was curious if God could accept and love everyone," the Grade 8 student said quietly, after Will pleaded with people not to leave without knowing where they would spend eternity.
"Will said everyone is a sinner, and God can love everyone, no matter what they've done," Mary noted. "I was relieved."
Mary was among more than 1,500 people attending the Celebration outreach weekends in London and Sudbury, Ontario, in October. Another 5,800 watched online in Canada and around the world. They heard the Good News from Will and from Christian artists Brooke Nicholls, The Afters, The Color and George Canyon.
Nearly 350 people, in person and online, responded to Will's invitation to believe and accept God's offer of salvation through Christ—the "founder and perfecter of our faith" (Hebrews 12:2).
Mary's friend Shelley was filled with joy at her decision to receive Christ. She had invited her to the event and when Will gave the invitation, she didn't know if Mary would respond. But then Mary asked Shelley how to get from their seats in the stands down to the floor where others were going forward.
"I just thought yesssssss!" Shelley said joyfully. "Mary's been through some tough times and looking for acceptance and love, and now she's more sure it's there."
Shelley—who rededicated her life to Christ at a 1988 Billy Graham Crusade in Hamilton, Ontario—knows God has called her to play an important role in Mary's life. Mary is now the only Christ-follower in her family. Still, the teenager said, "I feel stronger now. I have Someone I can always rely on."
At the Celebration in Greater Sudbury, Rick* was invited by his girlfriend, Sarah.* In the past, Rick had attended Sudbury's North Edge Church with Sarah, but he did not have a personal relationship with Jesus.
To Rick's surprise, and Sarah's delight, the Holy Spirit touched his heart that night at the Celebration, and he committed his life and future to Christ.
"Rick was very interested and happy and kept saying 'thank you,'" said Bill Meade, senior pastor at North Edge Church, noting that Sarah was happily wiping tears away.
Rick attended church at North Edge the next day and told Bill he wanted to enroll in an evangelism and discipleship course and be baptized.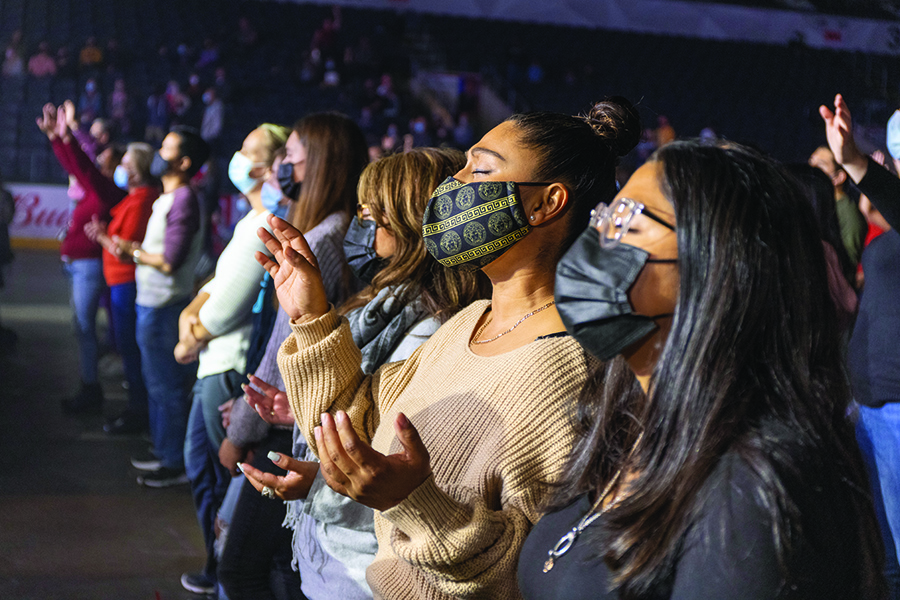 "This is the whole reason we partnered with the Celebration," Bill said joyfully. "Anytime someone wants to reach this city for Jesus, I'm in. And this weekend was just the first step. Now, we get to disciple these new believers and that's what excites me."
The Celebration was a big positive for Sudbury, said co-chairperson Amanda Robichaud: "The pandemic of fear is significant, so somebody bringing a message of hope and Jesus was definitely needed."
The pandemic forced both Celebration committees to postpone their outreach weekends for a year, but it had a positive benefit.
"Because this has been a two-year journey, there's been a long time to form real friendships," Amanda noted. "COVID-19 forced all the churches into silos, but the Celebration brought them together.
"To see pastors praying for each other was absolutely beautiful."
The same was true in London, according to chairperson Garry Fess: "I'm happy with the way churches worked together to bring the weekend together and very happy with all the organizing. We're thankful Will came to London, and I think it's created a buzz that we're following up on in terms of unified efforts."
*Names changed to protect privacy

The Scripture quotation is taken from The Holy Bible, English Standard Version.