Abortion was the leading cause of death worldwide for the third year in a row, according to data from Worldometer, a database that provides real-time global statistics on population, health, energy and a variety of other topics.
As of noon Dec. 31, 42.6 million abortions had been performed during 2021. By comparison, 13 million people had died from communicable diseases; 8.2 million from cancer; 5 million from smoking; 2.5 million from alcohol and 1.7 million from HIV/AIDS.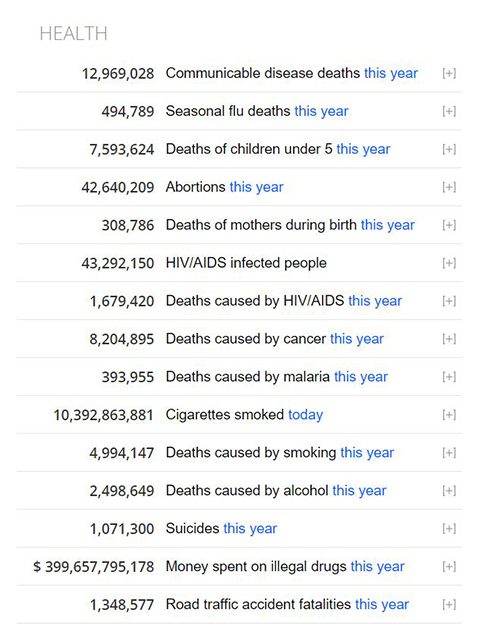 Additionally, deaths from the coronavirus in 2021 totaled around 3.5 million globally, according to the World Health Organization.
The total of all deaths worldwide from causes other than abortion came in at 58.7 million, which means that abortions accounted for just over 42% of all human deaths in 2021.
"Once again, abortion was the leading cause of death worldwide in 2021," March for Life tweeted. "This is the greatest human rights abuse of our time, and it is our responsibility to stand up and say 'no more.'"
In the U.S., the most recent data from the Centers for Disease Control and Prevention (CDC) revealed that 629,898 abortions were performed in 2019. California (the nation's most populous state), Maryland and New Hampshire did not report their numbers to the CDC.
Lila Rose, founder and president of the pro-life organization Live Action, urged Americans to take notice.
"Abortion is a uniquely serious and urgent crisis," she posted to Twitter. "It's the legalized killing of the most vulnerable. It's the leading cause of death in America. It is responsible for more bloodshed than anything else. Stopping the incessant bloodshed should be our top political and social focus."